This giveaway is now closed.
This is it. Our final giveaway!
Dejà vu. Didn't DancesToGo open The Giving Thanks Giveaway?
You bet. Frances, the dynamo behind DancesToGo, is just super generous and wanted to give THREE MORE people a chance to get free ready-made choreography downloads from DancesToGo.com.
If you came late to the party and don't know about DancesToGo.com, Feel free to head over to the other post where you can learn more. Here's the postcard version:
DancesToGo.com creates fun and ready to teach downloadable dance routines for dance studio and elementary school teachers and their students.
Here's what you need to know for this giveaway:
This contest, like all the others featured at Dance Advantage this week, is independent from any of the others, including the initial DancesToGo contest posted on Monday. This means contestants can enter one or both DancesToGo giveaways.
What you can win:
As before, DancesToGo is offering a $25 gift certificate to THREE Dance Advantage readers.
On this, the Dances To Go encore giveaway, there's more!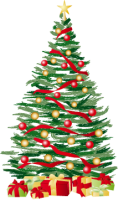 The three winners from this drawing will also receive 3 Christmas dance routines, choreographed by yours truly.
The Little Christmas Tree -The suggested music for this one is Stevie Wonder's classic One Little Christmas Tree. This sweet and earnest little number is perfect for 5 – 8 year olds. Dancers all get a turn in the spotlight with simple, often pantomimed movement that is great for beginners who may have only a few months of class under their belt.
The Christmas Tree Rock – You'll think the suggested track for this one is The Beatles. It isn't, but Rubber Band's holiday ode to the Fab Four is just as classic. Repetition and unambiguous rhythms make it easy for students to pick-up; changes in formation keep it fun and interesting for the audience. Suitable for ages 8 – 14, depending on the group of students.
A Little Angel – Santa knows if you've been naughty or nice, and these little angels/devils know how to beat the system. Parents especially will get a kick out of this dance for 3-5 year-olds. Simple to pull together for a holiday performance, especially with

Santa's

class helpers nearby.
Please note that these particular routines are infused with Christmas themes. They may not be suitable for all classes or all students. Use your discretion.

These and other choreographies of my own design will gradually be made available for purchase at DancesToGo.com but you can win these 3, plus download $25 worth of dance choreography if you enter this giveaway.
How to enter:
Leave a comment at this post, answering the question: What is your signature move when you choreograph?
Intentional or not, we all seem to have one. I think mine is balancé. Maybe it's because I like doing them so much but, they find their way into everything, not just ballet. Okay, they aren't necessarily called balancé in jazz but I can rock a swaying step ball-change, or make it pop in hip-hop, or add some flaps with my very soft shoes. How about you?
Many of our giveaways close TONIGHT at midnight EST. Friday's and today's giveaways (including this one) close Sunday at midnight EST. Either way, you don't have much time!
The DancesToGo encore giveaway is open worldwide.

Leave your comment below.
Be sure to thank Frances for a second go at DancesToGo – she's on Twitter and Facebook.
And make sure you haven't missed out on any of our other giveaways.
Good luck! I truly hope you're a winner!
Kindly follow, like or share:
Nichelle Suzanne is a writer specializing in dance and online content. She is also a dance instructor with over 20 years experience teaching in dance studios, community programs, and colleges. She began Dance Advantage in 2008, equipped with a passion for movement education and an intuitive sense that a blog could bring dancers together. As a Houston-based dance writer, Nichelle covers dance performance for Dance Source Houston, Arts+Culture Texas, and other publications. She is a leader in social media within the dance community and has presented on blogging for dance organizations, including Dance/USA. Nichelle provides web consulting and writing services for dancers, dance schools and studios, and those beyond the dance world. Read Nichelle's posts.