YA novels about young dance hopefuls are pretty easy to come by. Thrillers about young dance hopefuls… not so much.
That's what makes dancergirl
by Carol M. Tanzman a unique find for dancers who love to read, or readers who like to dance, or just readers!
What's it about? Check out this teaser…
Available on Amazon

"Ever feel like someone's watching you? Me, too. But lately it's been happening in my room. When I'm alone.

A friend posted a video of me dancing online, and now I'm no longer Alicia Ruffino. I'm dancergirl. And suddenly it's like me against the world.— everyone's got opinions.

My admirers want more, the haters hate, my best friend Jacy,— even he's acting weird. And some stalker isn't content to just watch anymore.

Ali. Dancergirl. Whatever you know me as, however you've seen me online, I've trained my whole life to be the best dancer I can be. But if someone watching has their way, I could lose way more than just my love of dancing. I could lose my life."
Our friend, Leigh Purtill wrote a review of dancergirl on her own blog. This is what she had to say:
"Our culture's current fascination with YouTube, with getting our 15 minutes of fame, with quick sound bites that we use to define people, are dealt with head-on in "dancergirl." We see how Ali wants to have things both ways: popularity and fame as a dancer on the web, yet respectful privacy in her daily life. As she soon finds, it's nearly impossible to keep secrets once you are in the public eye, for whatever reason."
Read Leigh's entire review here.
I think this book will be a fun and perhaps insightful read for teens, their parents, and teachers. Don't hesitate to grab a copy right now.
Right now? …Why? 
Read on…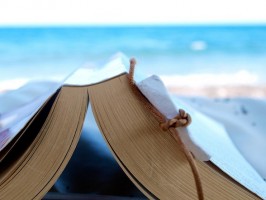 Book Troupe Chat
We're pleased to announce that dancergirl will be the topic of our second Book Troupe LIVE chat moderated by Leigh Purtill.
(Last time we had an excellent discussion on Life in Motion: An Unlikely Ballerina
.)
This chat will be extra special, however, because the author of dancergirl, Carol Tanzman, will be joining us to talk about her book! We are so excited that she's agreed. So, get your questions ready!
We will list an overview of the topics we're hoping to cover on the dancergirl chat Facebook event page and keep you up to date with how to access the discussion. The date and time is listed below.
Friday, March 13 12:30 PM PDT/3:30 PM EDT
We can't wait to chat with you about this book! But hold on, we've got MORE good news…
"dancergirl" Giveaway
Carol is generously giving away a copy of dancergirl to TWO lucky Dance Advantage readers (and hopefully Book Troupe chat participants)!
Here's how to enter:
Comment on this post, sharing your favorite YouTube dance video (your own or someone else's).
You have until NOON (EST) Wednesday, February 18 to leave your comment. At that time TWO winners will be randomly selected to receive one paperback copy of dancergirl.
The nitty gritty: You must live in the U.S. and be at least 18 years old to participate in this giveaway. Read our giveaway policy.
Best of luck!
"Reading a book at the beach" by Simon Cocks is licensed CC BY 2.0
Kindly follow, like or share:
Nichelle Suzanne is a writer specializing in dance and online content. She is also a dance instructor with over 20 years experience teaching in dance studios, community programs, and colleges. She began Dance Advantage in 2008, equipped with a passion for movement education and an intuitive sense that a blog could bring dancers together. As a Houston-based dance writer, Nichelle covers dance performance for Dance Source Houston, Arts+Culture Texas, and other publications. She is a leader in social media within the dance community and has presented on blogging for dance organizations, including Dance/USA. Nichelle provides web consulting and writing services for dancers, dance schools and studios, and those beyond the dance world. Read Nichelle's posts.