The truth? Dance is great but can feel like an "expensive hobby," even when working at a professional level. The competition for work in dance is steep. It's easy — and valid — to complain (preferably over a favorite beverage), but let's talk solutions right now.

When you make your own opportunities, particularly as a dance artist or choreographer, you dance more often and elongate your career. As a choreographer and artist-in-residence, I've been featured in publications like the New York Times and received funding to keep dancing. Whether you're considering choreography as part of your dance path now or in the future, you need to know what choreographic residencies are and how to apply for them.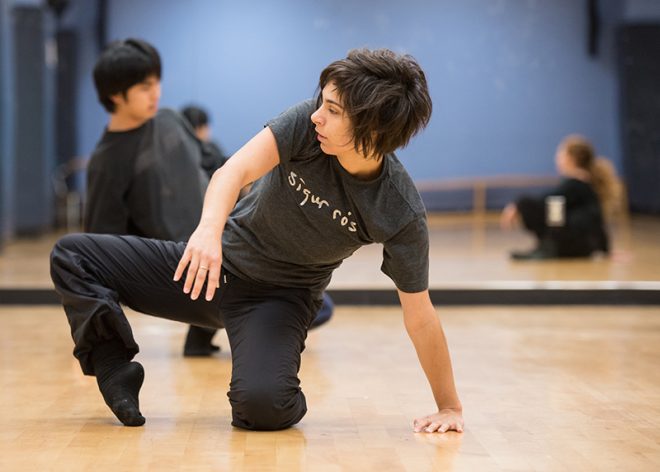 What is an artist-in-residence?
Benevolent organizations grant choreographers time, space and sometimes money to engage in their artistic practice. A stellar example of this is The CUNY Dance Initiative, or CDI.

CDI, located in New York City, is an unprecedented model for art service organizations. They work with over a dozen City University of New York (CUNY) campuses to offer choreographers free space to rehearse, teach and perform (in addition to an artist stipend). Over the last 5 years, CDI has provided over 100 dancemakers with:
5800 residency hours (studio and stage)
9326 audience members
2178 workshop/open rehearsal attendees
Considering that they just announced a major 5 year anniversary event, now is a good time to sit down with CDI Director Alyssa Alpine, as well as her CUNY cohorts, to absorb all they have learned from running a prominent residency program. I've taken the liberty of compiling their top five tips for writing a winning proposal. Enjoy.
1. No but really, be specific.
Dance is hard to quantify. Choreographers often use vague rhetoric to explain what their work is. "Movement that expresses the human condition" is simply dance, not a mission statement. On the other end of the spectrum, flaunting your thesaurus can make your proposal read like word soup. Find a balance between dynamic and descriptive. What -specific- type of movement do you gravitate towards? Is it sharp or soft? Does it give your audience that extra jolt of espresso, or wrap them in a warm blanket to let them dream? What -specific- elements of the human condition do you like to express? Will your work dissect the damage suffered from abusive relationships? Is your work conceptual? If so, what concepts are being explored? Is your work narrative? What types of stories are you telling? Are they linear or freeform? If you don't know the answers to these questions you'll have a hard time getting awarded these opportunities.
I look for an application that is free of abstract jargon in its description.

Ted Altschuler, Director, Baruch Performing Arts Center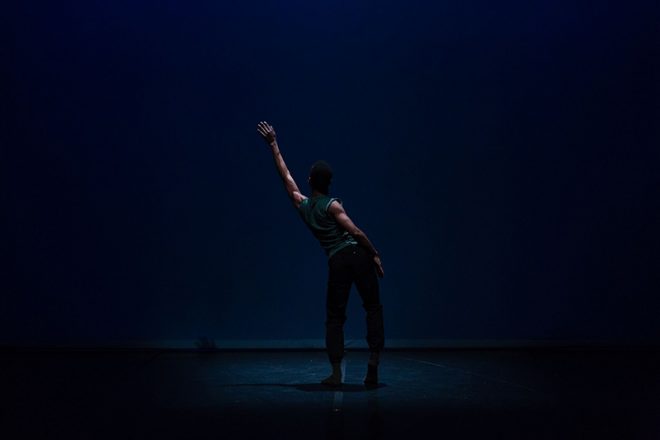 2. Have strong work samples
Your work sample is a make or break situation. You'll likely be required to submit brief videos that frame your work for a judging panel. It seems like a tall order to condense your years of experience into a couple of short videos, but here are three rules to follow. Provide high quality, contrasting work samples that aren't complicated to access to help reviewers triangulate the sensibilities of your work. Make sure you clearly indicate the start and stop point for viewing your videos, especially when the video is longer than the allotted time. Select a section that is interesting, dynamic and expresses your artistic vision.
What is the heart of the piece? That's what I like to see.

Melissa West, Vice President of Curation, Snug Harbor Cultural Center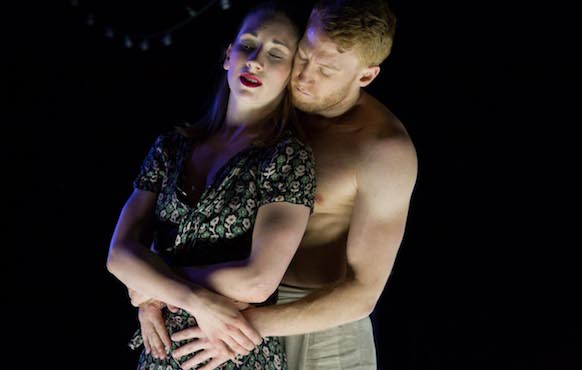 3. Be reasonable
CDI Director, Alyssa Alpine, is quick to note that you should "be realistic about what you can manage and deliver." To many young choreographers, it seems like an ambitious proposal could be more competitive, but it can have the opposite effect. Will you end world hunger by the conclusion of your residency? Probably not. Will you create an evening-length piece from start to finish during the 40-50 hours of your residency? Probably not.

The mark of an effective choreographer is being a time-management ninja. What will you accomplish in the time given? Have a plan on how to approach this week by week or, possibly, rehearsal by rehearsal. Have collaborators signed on? Tell us about them. Have you already begun developing the proposed work? That's important. Many presenters assessing your proposals prefer that you've done some preparation. They'll want a detailed list of the choreographer's needs during the residency, with notes to reflect what is essential and what is not. Make sure your technical needs meet what the space you're applying for has to offer.
We look for applications with a strong plan for the residency time-frame.

Anna Becker, Executive Director, On Stage at Kingsborough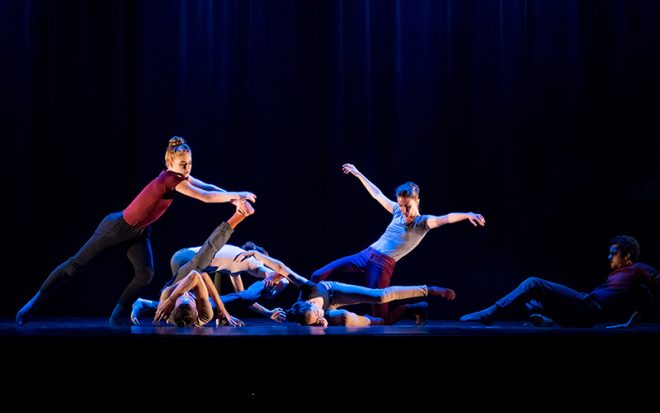 4. Personalize the pitch
You'll obliterate your precious time applying to programs that are not a good fit. Do some research on the host organization. How are you relevant to artists they've accepted in the past? What can you bring that's fresh to the organization? Several CUNY affiliated art centers told us that they look for artists that can speak to their audience's experiences and interests. See if the organization has a media kit, and use that data to articulate how your work as a choreographer speaks to the demographics of the audience served by the program to which you're applying. Pay attention to the mission statement often listed on a company's "about page." For instance, the Gerald W. Lynch Theater, being part of John Jay College of Criminal Justice, is particularly interested in social justice issues. If your work has a strong social justice element, you would emphasize that in your proposal to them. Ultimately a proposal is a business plan, and you can't launch a successful business unless you know who your audience is.

Many of CDI's partner colleges also mentioned that, when reviewing applications, they strongly consider artists that could continue collaborating with them, beyond a residency. Applying for residencies may open up future possibilities, so make a strong, personalized case why you're the right pick.
We look for artists that align with our mission.

Charles Rice-González, Associate Artistic Director, Hostos Center for the Arts & Culture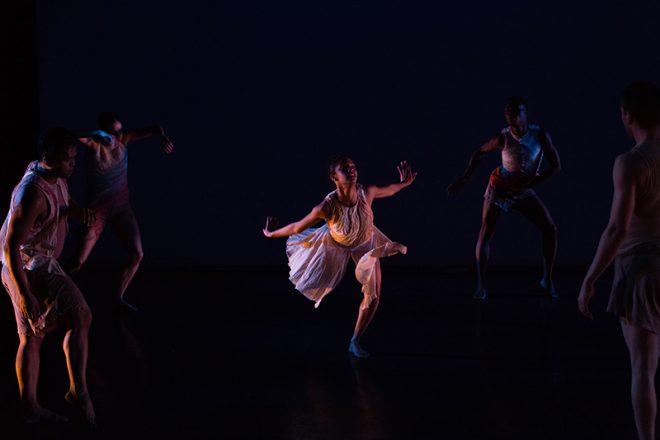 5. Don't get discouraged!
Most dance opportunities are competitive and rejection is rampant. If you're rejected, no doubt you're in good company. Acceptance is not just about the strength or clarity of your application, but also a bunch of other factors. For CDI, this might mean how well the style of dance fits with what the campus wants to support in the coming residency cycle. If you're still wondering why you were rejected, some programs offer feedback. Politely ask.
Sometimes it just comes down to schedule: when space is available and how that aligns with what the artist needs.

Alyssa Alpine, Director, CUNY Dance Initiative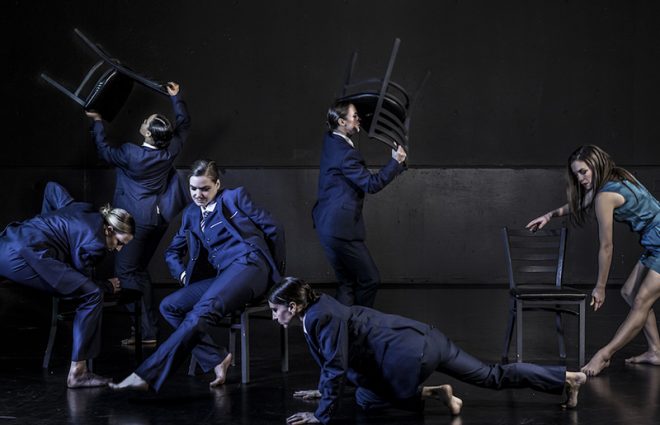 The Benefits Can Outweigh the Cost
At times, being a dancer/choreographer is a thankless and tireless task. We flock to dance capitals of the world, like New York and Los Angeles, but rising real estate prices and stagnate artist compensation are challenging the ability of urban areas to serve as a creative incubator. In fact, CDI was developed in response to the Andrew W. Mellon Foundation's 2010 report, "We Make Do," which cited how destabilizing the shortage of affordable rehearsal space is to the dance community in NYC. A significant way to unburden yourself from the weight of these budgetary line items is to apply for grants, residencies, and performance commissions.

That being typed, there is an opportunity cost for putting proposals together and that cost is time. Give yourself, and your creative practice, its best chance for success.
Be specific about what your work is about.
Invest in high quality video documentation.
Have a realistic game plan for accomplishing your goals.
Do your research and only apply for compatible opportunities.
Most importantly, do not absorb rejection too deeply. You are not alone.
When in doubt, create your own opportunities. Do you see a space that sits empty, a powerful arts-based nonprofit that doesn't currently provide residencies? Let them know the deep need for it. CDI is currently an unprecedented residency model but doesn't have to stay that way.
Residency arrangements are mutually beneficial for artists, organizations and the cultural life of a city.
Anna Becker, Executive Director of On Stage at Kingsborough, has CDI artists teach master classes at local senior centers. Local public school students are invited to open dress rehearsals and master classes at Baruch PAC and City College Center for the Arts. This type of program broadens an audience for dance, enhances local culture, and provides non-profits with new avenues for securing public and private funding.

As dance advocates, the CUNY Dance Initiative loves sharing advice and national opportunities with dance-makers. Keep up with them on Facebook, Twitter, and Instagram. We applaud your determination and wish you all the luck.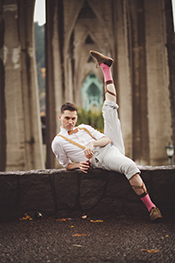 An institution-less, rebel-clown choreographer, Jamie Benson defies performance traditions and dares a mass audience to interact with dance. Heralded as "Chaplin-like" by Backstage and "Insightful and Irreverent" by LA Weekly, Benson's highbrow-meets-lowbrow work has been presented around the United States, across the international film festival circuit, within the Phaidon book Wild Art, and funded by the Brooklyn Arts Council.

In addition to being a choreographer and comedian, Benson is also a bonafide marketing nerd who graduated magna cum laude from Baruch College with a BA in digital communications. Now he concocts daring and unconventional promotional methods that revolutionize how creative industries advocate for worthy causes. For more visit jamiebenson.com.
Kindly follow, like or share: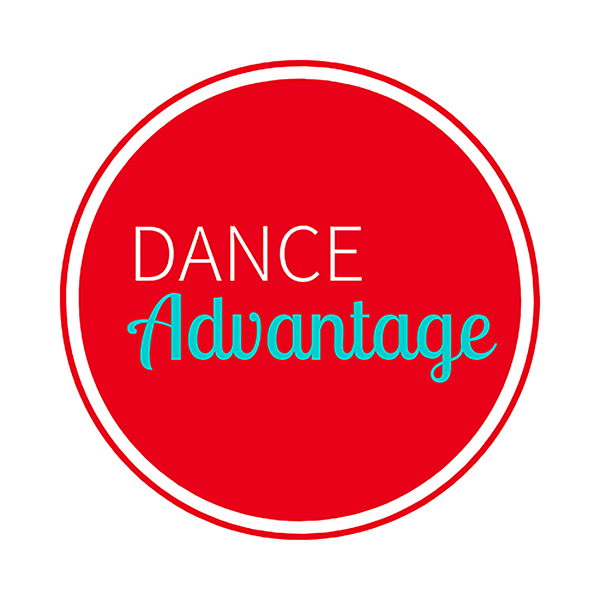 Dance Advantage welcomes guest posts from other dance teachers, students, parents, professionals, or those knowledgeable in related fields. If you are interested in having your article published at Dance Advantage, please see the following info on submitting a guest post. Read posts from guest contributors.