This giveaway is now closed to new entries.

Check the Spring Fever main page to enter those still open.
Welcome to DAY FOUR of the Spring Fever Giveaway 2011!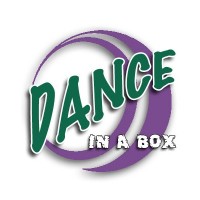 Today's giveaway is sponsored by Dance in a Box.
Dance in a Box provides tools for teachers to aid in teaching hip hop and rhythm to kids age 3-12, including interactive choreography kits and learning music.
Dance in a Box creator Tricia Gomez, is considered a pioneer in the pre-school and elementary hip hop field. Her unique hip hop teaching methods have landed her on the Dr. Phil Show and as the Head Judge of the TV show Dance Revolution. Her philosophy on teaching kids hip hop has made her the subject of countless articles in dance and fitness magazines across the US and Canada. She's appeared at the Dance Teacher Summit in NYC, has danced for the Los Angeles Laker Girls, Disneyland, Universal Studios, and choreographed for Saved By the Bell, the Laker Girls, and other dance teams. She's also guested right here at Dance Advantage with her post, Presenting Hip-Hop in a Positive Light.
In 2003, Tricia was diagnosed with Lupus and needed a way to transfer her unique knowledge of teaching youth hip hop to teachers who were willing but unfamiliar with teaching the dance form to young kids. She developed a flashcard system that allowed teachers to mix-and-match the different dance step cards to quickly create routines. Each step has a name and a technique, making it easier for a teacher to explain to their students and easier for students to remember the steps. The first kit created was Hip Hop In a Box. Due to its popularity, Tricia created 1-2-3 Dance, a new 50 card choreography kit, as well as a series of music downloads to supplement teaching rhythm and counting.
With Dance in a Box it's easy to add structure to your youth hip hop classes and open up new revenue streams by adding hip hop for 3-5 year olds. These products make training new-to-hip-hop teachers a breeze. "In my experience," says Tricia, "it is easier to train teachers who currently teach very young kids to add hip hop to their teaching repertoire than it is to teach an experienced hip hop teacher who is used to teaching older kids to work and handle the young ones." In this way, thanks to Dance in a Box, studio owners may find youth hip hop teachers where normally they wouldn't think to look.
The Giveaway
Tricia would like to give away her new kit, 1-2-3 Dance to TWO Dance Advantage readers.
Retailing at just $35, 1-2-3 Dance is an interactive hip hop choreography kit containing 50 mix-and-match hip hop step cards and access to a secret website where you'll find over 250 instructional video clips, 5 downloadable songs and the popular Rhythm Lesson Video, which helps you explain to your students how dance relates to music for each age group, as well as how to structure developmentally appropriate routines for each age group.
How To Enter:
STUDIO DIRECTORS, leave a comment at this post, answering the following question: What criteria do you use when hiring a hip hop teacher for your young kids?
TEACHERS, leave a comment at this post, answering this question: What is your biggest challenge in teaching hip hop to young students?
If you're both a studio owner and hip hop teacher, feel free to answer both or take your pick!!
This giveaway is open to those in those in the United States and will close Monday, March 28 at Midnight EDT.
Winners will be drawn and contacted one week from today. I hope you win!
Check back tomorrow for another giveaway.
Once contacted via the email used to comment, winners have only 48 hours to respond and claim their prize. Each giveaway is treated as a separate contest. Subscriber PLUS members are given daily opportunities to earn additional entries on each giveaway. PLEASE READ our giveaway policy before entering.
Kindly follow, like or share:
Nichelle Suzanne is a writer specializing in dance and online content. She is also a dance instructor with over 20 years experience teaching in dance studios, community programs, and colleges. She began Dance Advantage in 2008, equipped with a passion for movement education and an intuitive sense that a blog could bring dancers together. As a Houston-based dance writer, Nichelle covers dance performance for Dance Source Houston, Arts+Culture Texas, and other publications. She is a leader in social media within the dance community and has presented on blogging for dance organizations, including Dance/USA. Nichelle provides web consulting and writing services for dancers, dance schools and studios, and those beyond the dance world. Read Nichelle's posts.