Editor's Note: In 2010, I discovered Kerry Aradhya's blog, Picture Books & Pirouettes. Two subjects I adore: dance and children's literature. Happily, Kerry agreed to publish a review of the dance picture book trends of 2010. Since then, I've watched her blog develop and couldn't be more tickled to present her summary of 2011!
It never ceases to amaze me how many picture books about dance are floating —or maybe I should say twirling—around out there.
When I started my blog, which focuses in large part on these books, people would often ask me if there were really enough dance books available to keep my blog going. And my answer was always yes. There really are!
I love discovering picture books about dance that were published some 10, 20, and even 30 years ago, but handfuls of books are also being published during each new year. When I look through the list of books that were released in the United States in 2011, three unique categories of books stand out to me. Here's a little more about them…
Series for Little Ballerinas
Angelina Ballerina may still be the most popular picture book character for many young dancers, but several characters emerged this year and in the recent past who could eventually give Angelina a run for her money.
Ella Bella Ballerina and Swan Lake

Author: James Mayhew
Illustrator: James Mayhew
Publisher: Barron's Educational Series
First published in England, the charming series of Ella Bella Ballerina books introduces young readers to some of the world's most famous ballets. In Ella Bella Ballerina and Swan Lake, little Ella Bella is transported into the magical world of Swan Lake, where she interacts with the Swan Princess and helps her reunite with the prince. Ella Bella Ballerina also has her own blog, where you can follow all of her adventures!
Miss Lina's Ballerinas and the Prince

Author: Grace Maccarone
Illustrator: Christine Davenier
Publisher: Feiwel and Friends
In 2010, the book Miss Lina's Ballerinas introduced the ballet mistress Miss Lina and the nine young ballerinas under her tutelage. In the sequel, Miss Lina's Ballerinas and the Prince, a male ballet student joins the mix. Rhyming text and gorgeous French-inspired illustrations make both books ones to treasure.
Tallulah's Tutu

Author: Marilyn Singer
Illustrator: Alexandra Boiger
Publisher: Clarion Books
The only reason Tallulah started taking ballet class was because she wanted to wear a tutu, but over time she realizes there is a lot more to love about ballet. The publisher of Tallulah's Tutu has also created this great activity kit to go along with the book. And the book's sequel, Tallulah's Solo
, is scheduled to hit bookshelves in 2012.
Spanish and Latin American Dance
The year 2010 gave us the award-winning picture book Ole Flamenco
, which uses text and photographs to teach young readers about the rich history of flamenco dance.
For those who enjoy Spanish or Latin American dance and music, I am happy to report that 2011 gave us an even broader selection of books in this genre.
A Bailar! Let's Dance!

Author: Judith Ortiz Cofer
Illustrator: Christina Ann Rodriquez
Publisher: Pinata Books
I haven't yet had a chance to read A Bailar! Let's Dance!, but it looks like it would be worth checking out if you are looking for a book that focuses on Latin American dance and integrates some Spanish language into the text. The book is about a young girl named Marita, who dances along with her mother and their neighbors to attend her father's salsa concert in the park.
Lola's Fandango

Author: Anna Witte
Illustrator: Micha Archer
Publisher: Barefoot Books
An insecure Lola discovers her mother's old flamenco dress in a box and secretly learns how to flamenco dance from her father. I've always loved publisher Barefoot Books for their multicultural stories, their bright and lively illustrations, and the overall positive vibes of their books. Lola's Fandango is no exception. You can read my longer review of the book here.
Under the Mambo Moon

Author: Julia Durango
Illustrator: Fabricio Vanden Broeck
Publisher: Charlesbridge
This picture book, intended for slightly older children, weaves a variety of poems about Latin American music and dance into a story. The back of the book also contains a map of Latin America and more information about the musical history of the region. I haven't read the book yet, but I have read one of author Julia Durango's earlier titles—Cha-Cha Chimps
—and adored it.
The Joy of Movement
You don't have to study a classical form of dance to be able to reap the many emotional and physical benefits of being active. The following picture books celebrate the simple joy of movement and how relationships can be formed and strengthened through dance.
Dancing with Grandma

Author: Rosemary Mastnak
Illustrator: Rosemary Mastnak
Publisher: Hardie Grant Books
Children in Australia have been enjoying Dancing with Grandma since it was released there in 2008, but the book is new to the U.S. market. I haven't had a chance to read it yet, but it has been on my radar for a long time and sounds truly delightful. Just look at that fun cover illustration! You can read a little more about the book, which celebrates the special bond between grandmothers and granddaughters, here.
Every Cowgirl Needs Dancing Boots

Author: Rebecca Janni
Illustrator: Lynne Avril
Publisher: Dutton Children's Books
Nellie Sue has a brand-new pair of country dancing boots, but all the other girls in the neighborhood seem to prefer ballet. Transforming her garage into a barnyard, Nellie Sue invites the whole neighborhood to a barnyard bash, where she's sure to find a dancing partner and at least one new friend. For more adventures with Nellie Sue, you can also read Every Cowgirl Needs a Horse
. And look for author Rebecca Janni's newest picture book, Jammy Dance
, in 2012.
I Love to Dance

Author: Anna Walker
Illustrator: Anna Walker
Publisher: Simon & Schuster
Ollie loves to dance. He loves to dance loudly, and he loves to dance quietly. He also loves to jump, roll, and flip! In this gorgeously illustrated picture book, Ollie finds all sorts of ways to do simple movements with a creative flair. If you take a liking to Ollie, which I think you will, he's featured in a whole series of books that includes I Love to Sing
, I Love Birthdays
, and several more.
I remain consistently amazed at the quality and quantity of dance picture books being published each year, and I can't wait to see what 2012 will bring. Dance is a universal theme that everyone can embrace, and dance books will continue to speak to the hearts of children everywhere…hopefully forever!
Kerry Aradhya is a children's poet and aspiring picture book author who has danced professionally with such groups as the Houston Grand Opera and the Natasha Carlitz Dance Ensemble in the San Francisco Bay Area. Since 2010, Kerry has been a member of the multigenerational Kinor Dance Company, which fuses modern dance with Israeli folk dance just outside of Washington, DC. Kerry also fuses her passion for children's literature and her love of dance at her blog, Picture Books & Pirouettes, and on Facebook  and Twitter.
What are YOUR favorite children's dance books?
Share them below in the comments!
Kindly follow, like or share: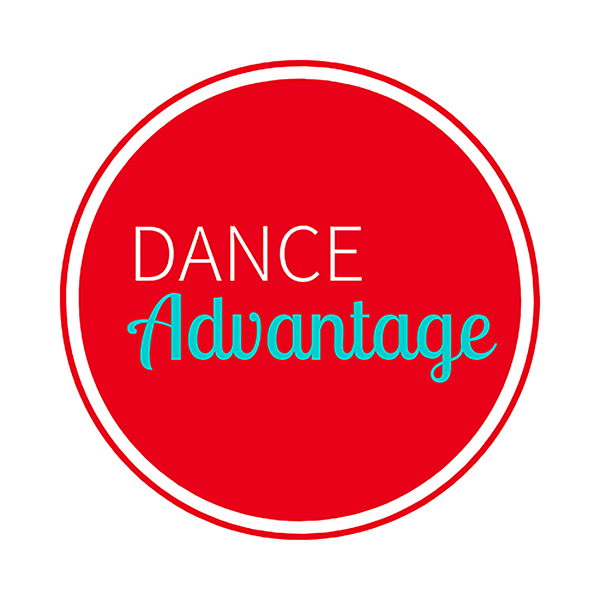 Dance Advantage welcomes guest posts from other dance teachers, students, parents, professionals, or those knowledgeable in related fields. If you are interested in having your article published at Dance Advantage, please see the following info on submitting a guest post. Read posts from guest contributors.