End-of-year performances dominate dance studios between April and June. It is a busy time and parents and students are often left scrambling to find just the right thank-you gift for their teacher. Gifts for teachers need not be expensive. In fact, I don't know any teacher who would not cherish a simple thank-you letter from the heart! However, there are plenty of easy, meaningful, and unique craft ideas online.
Crafty Fun
Ever since I became a mom, I have received Disney's Family Fun magazine. It's full of cool ideas for kids and families. I'm not an affiliate for the magazine or anything, I've just found it full of cool stuff and would like to pass it along. Recently they published a feature on teacher crafts. In fact, there are tons of simple crafts on the website, many of which could be adapted for studio owners or dance teachers. Have a look at some of the ones I think would translate well:
Giving Tree

This is a fun way to present gift cards from a variety of places. Have the whole class contribute even one $5-10 gift card to stores/restaurants you know your teacher frequents, and you'll have a substantial and useful gift. You don't have to do the flower pot. Consider presenting this in a bouquet at recital time. Visit Family Fun for instructions.
Paper Bouquet

I learned how to make these tissue paper creations long ago. They are fun and easy to do. If you have younger children, this is a craft they can do themselves with a little help from mom or dad. They last longer than live flowers and your son or daughter will love presenting their teacher with a bouquet of handmade flowers. Visit Family Fun for instructions.
Picture Puzzle
This one is a Father's Day suggestion, but I thought this was a cool way to display a photo. The suggestion is that these picture blocks can be used as paperweights but they might also be mounted on a board or in a frame as artwork! Take a photo of your class, a group shot of the school's teachers, or secretly organize all the students at your school for one big panorama. What a pleasant surprise that would be for a studio owner. Visit Family Fun for instructions. You might also check out these instructions for decoupage puzzle blocks.
Scrapbook Of Significance
For a truly special teacher, this is a truly special project. If you are a parent that loves to scrapbook, collect students' answers to questions that will go straight to the heart of any teacher. What do you like best about your dance teacher? What did you learn this year? What was the funniest thing that happened in class this year? What is your favorite dance movement? How does it feel when you dance? The idea comes from the Family Fun message boards for Great Teacher Gift ideas – visit the site for the foundational idea and some variations.
A Gift That Doesn't Open

Also on the above page, I found an extremely simple token of love and appreciation that would be a sweet gesture from a young dancer. Perhaps you've seen this done but it was new to me so I will share it here.
Simply wrap a block of wood with wrapping paper and ribbon. Then add the following poem: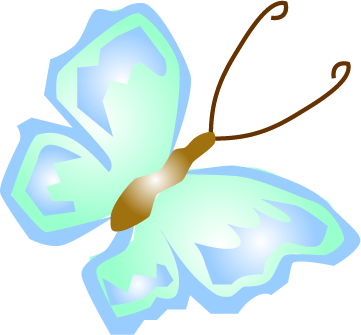 "This is a very special gift
That you can never see.
The reason it's so special is
It comes to you from me.
Whenever you are lonely
or even feeling blue.
You only have to hold this gift,
and know I think of you.
You never can unwrap it.
Please leave the ribbon tied.
Just hold the box close to your heart,
It's filled with LOVE inside."
Post your crafty ideas below!
Kindly follow, like or share:
Nichelle Suzanne is a writer specializing in dance and online content. She is also a dance instructor with over 20 years experience teaching in dance studios, community programs, and colleges. She began Dance Advantage in 2008, equipped with a passion for movement education and an intuitive sense that a blog could bring dancers together. As a Houston-based dance writer, Nichelle covers dance performance for Dance Source Houston, Arts+Culture Texas, and other publications. She is a leader in social media within the dance community and has presented on blogging for dance organizations, including Dance/USA. Nichelle provides web consulting and writing services for dancers, dance schools and studios, and those beyond the dance world. Read Nichelle's posts.