Kathryn, a writer and student, tells her story and gives four tips for successfully making the transition from your dance-intensive high school years to college, and pursuing dance recreationally.
Since I was four years old, I was an ardent, ambitious ballet student. While many parents had to force their children to practice when they were younger, I always welcomed the mental and physical vigor, the immense concentration that pursuing any sort of creative endeavor in a competitive setting entails.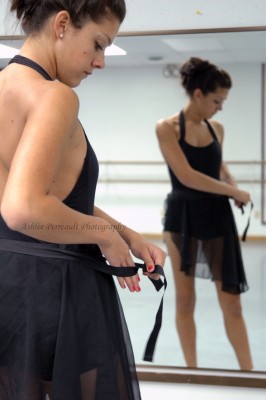 Like many of you reading this now, dance was my life, even though I was still able to excel in my high school classes. In fact, I thought in many ways the discipline that I learned from ballet bled into my schoolwork, such that I took my homework as seriously as I took dance.
Fast forward a few years later, and it was my senior year, a time of tough decision-making. Did I want to pursue ballet at a dance academy, or was it time to move on and go to college, figure out my career goals, etc?
Doubtlessly, many of you will or have made this decision, and I'm not here to convince you to do either. But in the end, I did choose college over competitive ballet. But I was far from hanging up my pointes. I knew I needed to continue dancing in some capacity. After years of practicing hours a day, there was no way that I could give up my passion entirely.
For those of you who find yourself in a similar situation, here are some tips.
1. When choosing colleges, pick one that provides ample opportunities for recreational dancers.
Many people choose colleges based on different criteria like prestige, location, and price. For those of you who are interested in dance, make sure to look into each school's offerings. In the end, I chose a school that allows non-degree students to take courses from the school's BFA Dance program, and I also joined the Dance Team. Although the team didn't do ballet per se, it was a great way to still perform. College theater can also serve as a great substitute for that "performance high" that we dancers crave.
2. Use dance as a reward for doing well in school.
Because I was no longer committed to dance in a highly competitive environment, dance became something optional. Still, having to cut back from hours of practice a day to hours of practice of week left me wanting more. I was also a bit shocked by how demanding university coursework was in comparison to high school. So, what I started doing was using dance as a reward for finishing homework. I told myself that not until I finished studying for a test or until I completed a week's worth of problem sets for my ECON class would I even think of going to practice.  In this way, dance served to motivate me in my studies.
3. Exercise and eat healthy.
One thing that many former competitive dancers struggle getting used to is the sudden decrease of physical activity. Whoever said that exercise can be physically addictive was totally right, because I experienced the withdrawal first hand. Then I realized that because I was practicing dance much less than I had been, I had to make up for that loss by going to the gym or jogging more regularly if I wanted to retain the same level of alertness. Eating healthy is also extremely important in maintaining a sense of balance during the stresses of midterms and finals.

4. Enjoy the more relaxed, less competitive environment of recreational dance.
Of course, many of us dancers will claim that we love the intensity of competition, but I suspect that's because none of us have been exposed to "less serious" dance in quite some time, if ever. Being in a more relaxed setting does help you to enjoy the process of dancing more without all the added anxiety, so embrace this more relaxed environment. If anything, the camaraderie engendered in my dance team, one that isn't competitive at all, enabled me to make more dancer friends without all the catty drama that can sometimes engulf more competitive troupes.
These are just a few ways for dancers to make the adjustment from high school to college. Of course, the change is much more difficult than I've described it here, but preparing yourself mentally to meet this transition is half the battle.
Katheryn Rivas, regularly writes on the topics of online universities.  She welcomes your comments at her email Id: katherynrivas87@gmail.com.
If you've made this transition, yourself, what tips would you add to the list?
If you're facing this transition soon, what are your biggest concerns?
Kindly follow, like or share: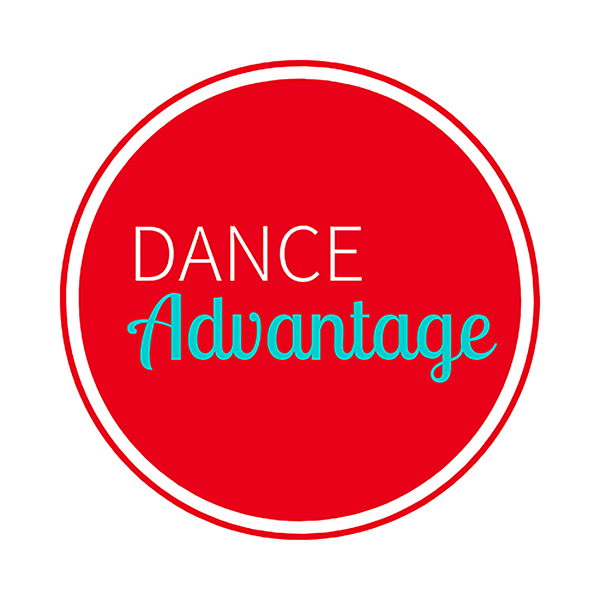 Dance Advantage welcomes guest posts from other dance teachers, students, parents, professionals, or those knowledgeable in related fields. If you are interested in having your article published at Dance Advantage, please see the following info on submitting a guest post. Read posts from guest contributors.