After tweeting with Tricia Gomez (@DanceInABox) for a while and then seeing her in action at the Dance Teacher Summit this summer, I asked if she'd be willing to share her considerable knowledge of Hip Hop and talents as a teacher and studio owner with Dance Advantage readers. Tricia generously agreed to squeeze some writing into her busy schedule and I am happy to present below, the first of her guest contributions.
So Fresh And So Clean, Clean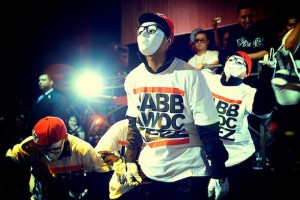 It's quickly becoming evident that Hip Hop is here to stay! With shows like So You Think You Can Dance and America's Best Dance Crew, studio owners and teachers are realizing that being a hip hop technician (that's right, I said hip hop and technician back-to-back) is a must for any dancer wanting to pursue a commercial dance career.
So how do we take what we see on TV and turn it into something that is appropriate for our younger students? The answer lies in your teaching philosophy and your knowledge of what hip hop is and how it got started. To highlight my point, I'd like to share an excerpt from "Can't Stop, Won't Stop" by Jeff Chang ©2005. The excerpt is written by DJ Kool Herc in the Introduction of the book.
"To me, hip hop says, "Come as you are." We are family. It ain't about security. It ain't about bling bling. It ain't about how much your gun can shoot. It ain't about $200 sneakers. It's not about me being better than you or you being better than me. It's about you and me, connecting one to one. That's why it has universal appeal. It has given young people a way to understand their world, whether they are from the suburbs or the city or wherever."
DJ Kool Herc was there in the beginning. He's considered one of the founding fathers of the hip hop movement (yes, it's a movement). Back then, hip hop wasn't about derogatory comments, threats, and how much money you made. It was about family and belonging. It was about taking your world and making sense of it…through dance (b-boying), through music (DJing), through art (graffiti), through words (MCing). THAT is where your philosophy needs to come from. The roots of hip hop grew from a positive place and it's up to us teachers to present hip hop that way.
©René Michaels
Awesome, you say! But how do we do this?
First off, get rid of the "attitude."
Think of teaching hip hop as an energy, not an attitude. Energy causes emotion. Attitudes are our perception of emotion…a falsehood. To be true to hip hop, you need to be true to your emotions and the energy you emote. That energy can be excitement, confidence, intimidation, fear, concern…you get the picture. But the important thing is to present Hip Hop to our younger dancers in a positive atmosphere so that, as they grow and start to add emotional layers to their dancing, they have a clear understanding of where Hip Hop came from.
Secondly, turn your dance lessons into life lessons!
Hip Hop is all about relationships:
The student to the music (how the movements affected by the sound of the music),
The student to fellow students (support of each other as family, movement in space),
The student to the teacher (respect).
These relationships follow us throughout life. As teachers, it's important to realize that our job isn't just about teaching our students a few dance moves, but more importantly, it's about teaching our students how dance is a part of our daily lives.
The bottom line is this…we are the teachers. Our students learn what we teach them. If we teach hip hop in a clean and fun way that's centered in respect, then our students will grow up with that same philosophy. It's up to us!
Tricia Gomez is the Director of HYPE Studios Cultural Arts Center in Los Angeles County and the President of Dance – In a Box Publishing. She is considered a pioneer in the pre-school and elementary hip hop field, often daring to go where others thought impossible. Her unique hip hop teaching methods have landed her on the Dr. Phil Show and as the Head Judge of the TV show "Dance Revolution", which was loosely based on her product "Hip Hop In a Box". Her philosophy on teaching kids hip hop has made her the subject of countless articles in dance and fitness magazines across the US and Canada. A few of Tricia's credits include dancing for the Los Angeles Laker Girls, Universal Dance Association, Disneyland, Universal Studios, Knott's Berry Farm and choreographing for Saved By the Bell, the Laker Girls, The Clipper's Spirit Dance Team, the Portland Trail Blazers Dance Team, and Dance the Magic (which has been awarded Top Producer of Guest Talent at Disneyland for the past 5 years). Tricia was awarded the Viewer's Choice Dance Instructional Video of the Year on DanceMedia.com!  For more information about Tricia teaching tools, visit www.DanceInABox.com!
Kindly follow, like or share: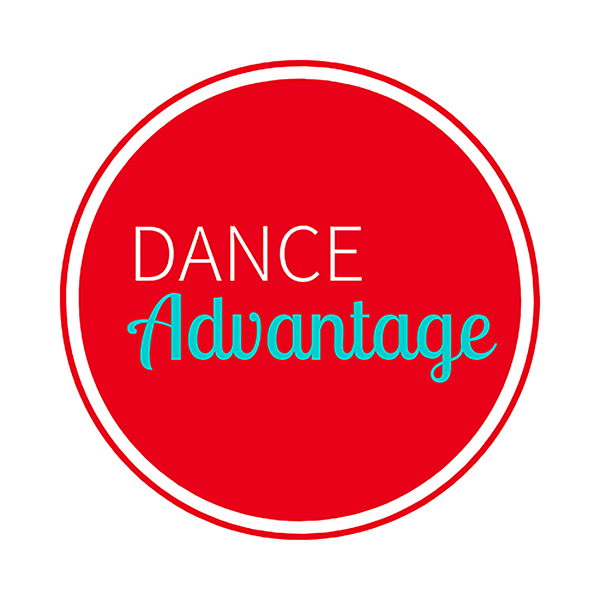 Dance Advantage welcomes guest posts from other dance teachers, students, parents, professionals, or those knowledgeable in related fields. If you are interested in having your article published at Dance Advantage, please see the following info on submitting a guest post. Read posts from guest contributors.