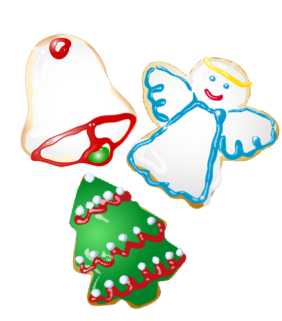 Today, I have guest posted over at the Maria's Movers blog, Move.Create.Educate. Maria is a NYC dance educator who specializes in working with young children. She teaches in public elementary schools for New York City Ballet, is a movement and yoga specialist at York Avenue Preschool, and a creative movement and tap teacher at Mark Morris Dance Group.  You can also find Maria teaching at the Jewish Community Center in Manhattan and Dancewave Center in Brooklyn. A New York University Master's graduate in dance education with an undergrad degree from Slippery Rock University (my alma mater  – yay!), Maria has been selected to serve on the Dance/NYC Youth Advisory Committee for the 2010/2011 academic year.
In other words, girl knows her stuff!
And she blogs about it – lucky you!
But today, I'm honored to be hanging over there to share some holiday movement activities for both preschool and older children. These include a special dance I call The Toymaker, an exercise that introduces contact improvisation, a creative exploration that encourages different qualities of movement, and some simple ways to spice up what you already do with your little ones. Nutcrackers Not Included.
Here's the link:


Need some holiday choreography in a hurry?
I currently have THREE Christmas-y routines available at DancesToGo.com
A Little Angel – Parents will appreciate this silly holiday number for young children, age 3-5. It does feature Santa and mentions prayer in the lyrics, but is mostly about all of the naughty stuff little ones TRY to resist in anticipation of Christmas. It's fantastically fun with plenty of repetition.
The Little Christmas Tree – This touching and elegant number for 5-8 year-olds could be used for holiday celebrations or informal performances. It works best for classes which can be split evenly into two groups as the dance features two roles, Christmas Trees and Angels. The suggested accompaniment is One Little Christmas Tree by Stevie Wonder.
The Christmas Tree Rock – Set to a Beatles-esque version of Rockin' Around The Christmas Tree, this jazz/rock routine could work for kids between the ages of 8 and 13, maybe older. It depends on the students. The steps are not at all difficult and could easily be adapted. What keeps this one interesting are changing formations in space.
You'll also find a few more Nutcracker-related routines at Liz Calabria's choreographer page.
Speaking of The Nutcracker, you saw Stacey Pepper Schwartz's guest post here on DA today, right? If not, check out her post on exploring the themes and characters of The Nutcracker with young dancers.
Kindly follow, like or share:
Nichelle Suzanne is a writer specializing in dance and online content. She is also a dance instructor with over 20 years experience teaching in dance studios, community programs, and colleges. She began Dance Advantage in 2008, equipped with a passion for movement education and an intuitive sense that a blog could bring dancers together. As a Houston-based dance writer, Nichelle covers dance performance for Dance Source Houston, Arts+Culture Texas, and other publications. She is a leader in social media within the dance community and has presented on blogging for dance organizations, including Dance/USA. Nichelle provides web consulting and writing services for dancers, dance schools and studios, and those beyond the dance world. Read Nichelle's posts.