Dancers learn important life lessons younger than most people. Melanie Doskocil adds another page to Ballet's Un-X-pected Lesson Files illustrating integral qualities that lead to success, not only in dance, but in life.
Knowing her as well as I did, I could see the telltale crease around her eyes as I told her she would be a Candy Cane again in this year's production of the Nutcracker. Her smile never wavered, her posture never slumped, but the miniscule sign of disappointment was there. She thanked me profusely and walked proudly out of the studio. Even later, when I was in my office and the thin walls amplified the voices coming from the dressing room, I could hear her extolling the virtues of being a Candy Cane to another of this year's Candy Canes.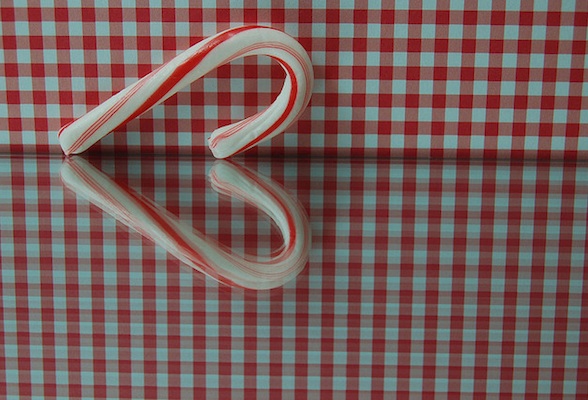 "Talent notwithstanding," I thought, "this one will go far in dance."
This 11-year-old budding ballerina had already learned life lesson number one of being a dancer:
Handle rejection with grace.
Successful dancers learn early that they won't always get the parts that they want, and later, the jobs they want and the salary they want. They learn to accept these decisions with poise and dignity, instead of throwing a temper tantrum that can have severe and often dire consequences. Dancers are not meekly accepting of what life hands them, however they keep their grace and dignity in the face of adversity, determined to succeed where others might quit.
Accept, even covet, constructive feedback or criticism.
This is another life lesson that dancers learn at an early age.
One day, while teaching my advanced level, I purposefully gave no one student a correction in class, but only gave general corrections. I asked a student who had complained earlier in the week that she wasn't getting enough corrections: "did you get any corrections today?"
"No," she responded.
The other students started giggling. "Cicci," I said, "please tell Rena why you are all giggling at her answer."
Cicci answered "because we've ALL gotten LOTS of corrections today. Just because Miss M doesn't say your name doesn't mean the correction is not for you. All the corrections are for all of us. If Miss M says 'Rena, stretch your arabesque leg, then my name is Rena, all of our names are Rena just then.'"
She could have knocked me over with a feather! I wasn't expecting an answer like that, but boy did she have it right!
What you 'say' is what you get
A young dancer who rolls his eyes when the teacher asks him to point his toe harder, or the girl who stares blankly ahead, changing nothing, when asked to pull her tummy in; these actions scream out to the teacher "leave me alone! I don't want to be here!" And even if that's not really what the student wants, that's what the teacher does.
On the opposite end of the spectrum is the student who can be seen practicing every correction given to every student. She starts to get more and more feedback from the teacher. Soon students learn that a teacher will give the most corrections to the students who respond positively to those corrections.
While it may not seem fair, maybe the girl staring blankly ahead is impossibly shy, teachers are there to help students be the best they can be. They will be drawn to give more time, energy and attention to those that willingly respond to what they have to say.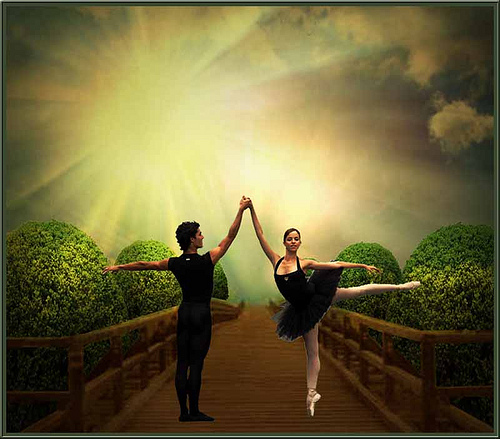 The Path of Virtue and Merit
Young dancers will grow into pre-professionals who seek out master teachers who will push them to excel, who will point out every detail that could be done better.
They will seek constructive criticism and they will face what life throws at them with grace and dignity.
They will pick themselves up from the floor, and learn from their mistakes.
They will face down rejection with an "I'll prove you wrong" attitude.
Eventually, these dedicated and determined kids will propel themselves forward into illustrious careers by constantly reviewing and refining, pushing themselves to do things better than before.
What are some other lessons dancers learn at an early age?
What attributes do you feel all successful dancers share or should have?
Melanie Doskocil

directs the School of the

Aspen Santa Fe Ballet

with over 20 years of professional dance and teaching experience. She began her professional dance career in 1989 with Ballet Arizona and continued on to dance with Oakland Ballet, Nevada Ballet Theater, City Ballet of San Diego, Aspen Santa Fe Ballet, Mia Michaels RAW, and Odyssey Dance Theatre in Utah. Ms. Doskocil began teaching in 1995, for City Ballet of San Diego, under the mentorship of Steven and Elizabeth Wistrich. She continued teaching and began directing at Center Stage Performing Arts Studios in Utah, where she created their pre-professional ballet program. Melanie has mentored with master teachers Jean-Philippe Malaty, Tom Mossbrucker, Hilary Cartwright and the excellent faculty of Marcia Dale Weary's Central Pennsylvania Youth Ballet. She shares her teaching stories, ideas, and some favorite ballet classes on her blog at

www.balletpages.blogspot.com

.
Kindly follow, like or share: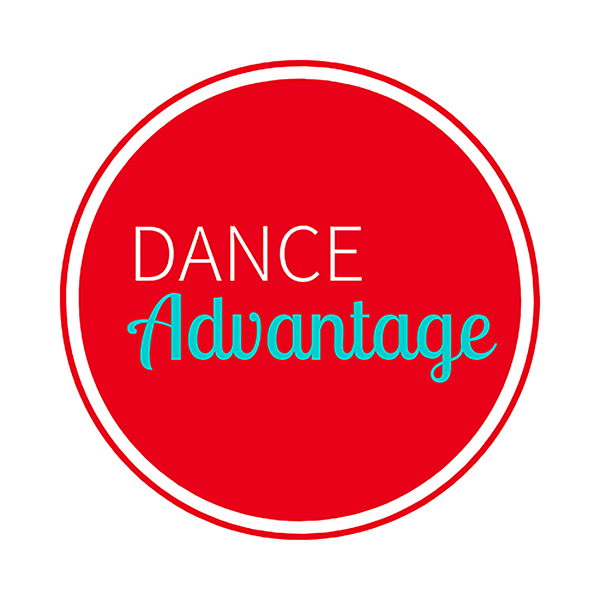 Dance Advantage welcomes guest posts from other dance teachers, students, parents, professionals, or those knowledgeable in related fields. If you are interested in having your article published at Dance Advantage, please see the following info on submitting a guest post. Read posts from guest contributors.