Welcome to the first Circle of 2013!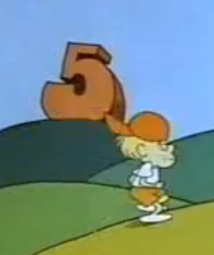 This month I asked bloggers to submit a post that celebrated their own work! Their top 5 posts and, naturally, why they rock.
These rockin' posts from Access Dance for Life invite you to explore dance through the realm of dancing giraffes, disability, anatomy & alignment, and a fantastic, informative, and thoughtful newsletter. Whether you are a dance teacher/studio owner, dance parent, or dance students, or just interested in learning more about dance – you will find something to tweak your interest in this post and on accessdanceforlife.com.
This post offers snippets from The Healthy Dancer's blog that explore the many ways that dance, science and health fit together to keep us all dancing longer, stronger & healthier.
DA Columnist Lauren Warnecke can be found looming all over the blogosphere! Here she takes a look back at her work over the past year and picks a favorite post from each of the places she writes.
Choreographer, musical theatre teacher, dance coach, and certified Pilates instructor, Nicole LaBonde takes a look back at her favorite posts from 2012. There are seven of them. Topics include arts in education, dance and money, and Nicole's first official directing job (which she compares to a roadtrip… with 20 children!)
The top five posts of the first five months of ABP's existence have been inspiring to those who look to begin ballet, ranging from a stretching challenge to help readers increase flexibility to what to know ahead of getting your first pair of pointe shoes, and more.
Described on its site as "a celebration of dance, movement and children's literature," Picture Books and Pirouettes highlights five favorite posts that integrate picture books, poetry, and dance. Don't miss her interview with Allegra Kent, former Ballanchine ballerina and children's book author.
Looking for something new to do with your youngest students in class? Use one of Maria's ideas and you can't go wrong!
Jade Belly Dance submits to the 'best of 2012' retrospective and shares, 5 ways to learn choreography faster, How to pick a good workshop, Belly Dance, Bras and Boobs – Is it safe to have your cup runneth over?, and Natural Make-up reviews
Shakti Belly Dance Fusion Review
Honorary Mention
In "Mirror, Mirror on the Wall," former professional ballet dancer turned wellness pro, Elizabeth Sullivan, didn't do a Top 5, instead submitting a post that examines the dancer's relationship to the mirror. Ostensibly used as a tool, the mirror is more often used as a crutch, without which dancers can't gauge simple things like their leg height or whether their feet are pointed. What's really going on then? Sullivan asks dancer students to consider how reliant they are on their own reflection, and challenges them to break the pattern.
I hope you enjoy these posts (all told, there are over 40 of them!) and discovering new blogs.
Stay tuned for results of our Top Dance Blog contest, by the way!
Tell us, what were your Top 5 achievements in 2012? Feel free to brag a little.
Kindly follow, like or share:
Nichelle Suzanne is a writer specializing in dance and online content. She is also a dance instructor with over 20 years experience teaching in dance studios, community programs, and colleges. She began Dance Advantage in 2008, equipped with a passion for movement education and an intuitive sense that a blog could bring dancers together. As a Houston-based dance writer, Nichelle covers dance performance for Dance Source Houston, Arts+Culture Texas, and other publications. She is a leader in social media within the dance community and has presented on blogging for dance organizations, including Dance/USA. Nichelle provides web consulting and writing services for dancers, dance schools and studios, and those beyond the dance world. Read Nichelle's posts.