Black History Month is a time for reflection.
Each year I make it a point to reflect on how far African-Americans have come as a people, how their outstanding contributions have added to the rich fabric of American history and how prominent their influence is on popular culture, entertainment and the arts.
Last year I looked back and wrote an article on the desegregation of dance and the African-American pioneers that made it possible.
The good news is that there is still a large interest in dance within the African-American community.
Dance has been a major part of our culture since the beginning, but how can dance producers and presenters build African-American audiences today?
The "FUBU Test"
Marketing research shows that many African-Americans use the "FUBU Test" when deciding if they will attend arts and cultural, specifically dance, concerts. The name "FUBU" is derived from the popular African-American clothing line. It is an acronym for the phrase "for us, by us." In order to pass the "FUBU Test," a dance concert must have some cultural relevance.
The majority of African-American audiences want insurance that they have the option of attending dance concerts produced specifically for African-Americans, by African-Americans. They want to personally identify with their dance experience, whether it is through seeing their history celebrated, hearing music from their own artists, seeing people who look like them on stage, or seeing African Americans represented throughout the presenting organization. The majority of African-American audiences are losing interest in dance works that have little or nothing to do with their culture.
During an African-American focus group conducted by an arts management consulting firm, one male participant stated, "It's very important for me as an African-American person to support African-American dance. Because if we don't do it, who else will?" The majority of African American audiences feel that it is their civic duty to support their own dance organizations.
Dance + Fashion + Hair…
African-American audiences want to see more diverse arts and cultural products.
While mainstream organizations tend to view arts and culture as traditional programming presented in traditional venues, African American audiences have expressed interest in dance that encompasses elements of art, entertainment, fashion and hair.
While the concert dance world has been slow to adjust their dance packing to attract younger, diverse audiences, the commercial dance world has been right on track. Hip-Hop dance concerts and films have incorporated elements of fashion, hair and urban culture into their product. In return, they have seen tremendous support from young African-American audiences.
During an African-American focus group conducted by an ethnic communications firm in North Carolina, participants were asked to design their dream arts and cultural program. Many participants expressed an interest in seeing more African-American or African dance performances in their city.
In Philadelphia, the Community Education Center has added black dance programming to their 2013 roster. They are bringing Dance Afrika to Philadelphia in 2013 through a generous grant from the Knight Foundation.
Authenticity from Dance Presenters
African-American audiences appreciate authenticity from their dance presenters.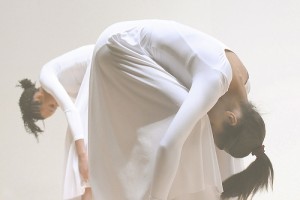 If a dance organization only explores African-American culture once a year, with one cast member or not at all, it is highly unlikely that African-American audiences will invest in that company as return ticket buyers. However, if an organization makes a real effort to connect with African-American audiences, they may in fact begin supporting that organization.
How can dance organizations connect with African-American audiences?
They simply need to form meaningful relationships with key community representatives including officials from local churches, schools, community centers, barber shops, hair and nail salons.
These key officials will be able to add valuable insight into the dance creation process, informing producers of what their community really wants. Dance organizations have a habit of assuming what diverse audiences want instead of asking the community residents directly.
Dance organizations can also start building a presence in African-American communities by attending concerts and community events. In due time, the community will begin to feel comfortable with that dance organization and in turn support their work.
Relationship building is the key!
If dance presenters take the time to build meaningful relationships with diverse communities and apply their interests to dance concerts, organizations will begin to see more African-American audiences attending their concerts.
In the future the result of these efforts may mean more African-American donors, board members, staff members and an overall more diverse organization!
Sources and Related Reading

2010. Research Into Action: Pathways to New Opportunities. Greater Philadelphia Cultural Alliance.   Chittlick, Chloe, and Peter Linett. 2008. Literature Review on Cross-Ethnic Arts Attendance A summary of findings and implications. The Dance Center of Columbia College Chicago Cross-Ethnic Research & Marketing Initiative.   Craig, Maureen. 2009. Engage 2020 Focus Groups. Greater Philadelphia Cultural Alliance.   Kaiser, Michael. 2011.

The Dream: Diversity in the Arts

. Huff Post Arts.   Wagner, Mikael. 2009. Outreach to African Americans. promotionswest.com.
Kindly follow, like or share:
Roger Lee is a professional dance writer, instructor, and studio consultant from Philadelphia, PA. His writing has been published nationally in Dance Magazine, Dance Magazine College Guide, Dance Studio Life Magazine, and The Dance Journal. Roger has taught hip-hop at The Rock School of Dance Education, Koresh School of Dance, Mid-Atlantic Ballet, Philadelphia Ballet School, and Drexel University Recreation Center. Roger also directs and choreographs Roger Lee Dance Company and provides dance studio marketing, communications, and publicity at www.rogerleedance.com