Peanut Butter & Jelly…
Sonny & Cher…
Snap, Crackle, & Pop…
Glissade & Assemblé!

Well, some of our articles are better together, too. And we've made this list of 13 combinations just for you!
Yes, some articles are more dynamic as a duo, or even trio but…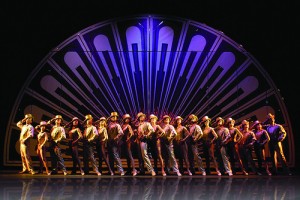 Don't miss these singular sensations:
Name some of your favorite "combinations" in the comments!
Kindly follow, like or share:
Nichelle Suzanne is a writer specializing in dance and online content. She is also a dance instructor with over 20 years experience teaching in dance studios, community programs, and colleges. She began Dance Advantage in 2008, equipped with a passion for movement education and an intuitive sense that a blog could bring dancers together. As a Houston-based dance writer, Nichelle covers dance performance for Dance Source Houston, Arts+Culture Texas, and other publications. She is a leader in social media within the dance community and has presented on blogging for dance organizations, including Dance/USA. Nichelle provides web consulting and writing services for dancers, dance schools and studios, and those beyond the dance world. Read Nichelle's posts.