2009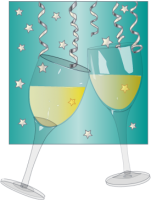 It's been an incredibly packed year! Over 120 posts were added to this blog in 2009 and when I look back I must admit that I'm rather proud of the quality of much of that information. I know that I have grown and learned so much as a writer this year. I was so happy to welcome a handful of guest bloggers this year as well, particularly as my 1-year-old son became a 2-year-old!
And Dance Advantage has come a long way too!
At the start of the year, this blog was still hosted for free at wordpress.com. Though in January I had been blogging less than a year, I had already decided that to make this blog function the way I wanted, I would have to bite the bullet and jump into self-hosting. By April we had a new location and by May, a new look. I'm never satisfied and I don't love the tediousness and headaches of maintaining a site (especially when I don't really know what I'm doing!), BUT it's been an exciting ride!
It's also been exciting to watch this small community expand.
The blog is only part of it – Twitter followers, Facebook fans, you are some of my most loyal readers! I believe subscriptions to the blog/newsletter have tripled since the beginning of 09. I'm in awe and completely humbled that so many have visited and regularly read what's here. And I am so thankful for those of you who comment and who take the time to voice your appreciation. It truly means so much to me!
3 x 12 = 36
Students, Teachers, and Parents are the focus of this dance blog. For each of the 12 months of 2009, there was at least one post for you. Below are 36 links (well, more than 36 actually) leading to the best Dance Advantage articles of 2009. What makes these posts the best? No real criteria. It is easy for articles to get "buried" on a blog that constantly updates information. Many of you who may not have even heard of this blog in January! These are the posts that I felt most proud of, that I felt provided truly useful tips or knowledge, and those in which I felt newcomers might be most interested. I hope you'll agree it is a diverse collection that clearly illustrates the purpose of Dance Advantage.
Without Further Ado…
January was a busy burst of information in 2009!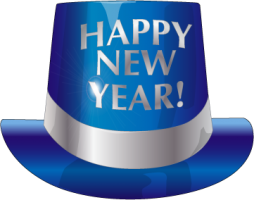 For Students: Defining and Dissecting a Piqué Turn
For Teachers: 12 Tips for Teaching Tots
For Parents: A FREE Download for Parents of Dancers (Lisa Howell's Parent's Manual)
Honorable mention: What to Look for in a Dance Studio — This one is a bit of a cheat, as it compiles links to four important posts on DA (all of which were written in 2008)!
February is admittedly slim, Hey, I was into heavy rehearsal, but these are keepers.

For Students: 7 Secrets of Super Performers
For Teachers: Choreographic Inspiration — Using Your Past in Future Dances
For Parents: What Has Dance Taught You About Life? (Okay, not officially for parents but this is a great place to learn of additional ways dance can affect the life of your child… straight from those who live it. P.S. Feel free to keep the conversation going!)
March roared in with a handful of key posts for students.
For Students: 7 Ways Dance is Like Learning the ABC's
For Teachers: How to Be a Great Teacher's Assistant (Teachers have told me they refer their assistants to this post!)
For Parents: Guest Post: Life as a Dance Mom — Finding the Balance Between Friend and Fanatic
Honorable mention: Just as I slipped this post in at the very end of March, I'm slipping it in here. Why? Because I think I managed a decent answer to a good question! What is Artistry and How Do I Develop It?
April was a shower of articles on topics from Facebook to Eco-Friendly studios.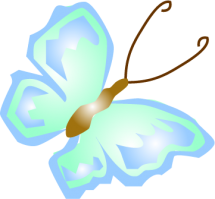 For Students: How To Do a Proper "Crunch" — Activating Your Core
For Teachers: Approaching Choreography for Musical Theatre
For Parents: Appraising the Value of Praise (a post for parents and teachers)
May was a time of rebirth for DA with lots of info.
For Students: Backstage Bliss — 11 Rules of Thumb for Students in a Dance Recital
For Teachers: Mustering their Motivation — Strategies for Engaging and Inspiring Students
For Parents: A Celebration of Dance Moms (special Mother's Day post)
Honorable mention: Teachers, May's posts on curriculum and lesson planning were also a hit!
June was just busting with articles on music and more.
For Students: Strategies for Remembering Choreography
For Teachers: Five Favorites: Music for Children's Classes
For Parents: Why and How to Encourage Students to See Concert Dance
July

had a little bit of everything.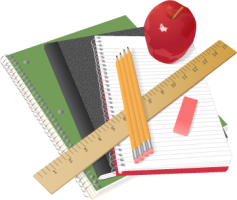 For Students: How NOT to Ask a Question in Dance Class
For Teachers: Top 10 Reasons Teachers Should Continue Their Education (psst! Check the bottom of this post to get some ideas about where to continue!
For Parents: Accentuate the Positive — How to encourage and reinforce the positive aspects of competitive dance
August had me sweating as I blogged from the road on our family vacay
For Students: How and Why to Strengthen the Inner Thigh
For Teachers: Back to School — Props and Classroom Aids
For Parents: Parents, Which Type of Helicopter Are You?
September spotlighted the professional dance world.
For Students: Gracing the Stage — My Interview with Houston Ballet's Joseph Walsh
For Teachers: Biographies You Can Sink Your Teeth Into (Teachers, relax with a good book, you deserve it!)
For Parents: Guest Post: The Professional Dancer's Survival Kit (Parents need to know what it takes too)
October fell together as we welcomed fall.
For Students: Lifting Your Leg from Underneath and Other Impossible Feats
For Teachers: Introducing the Iliopsoas (a nice brush-up for instructors)
For Parents: Help! My Child Doesn't Listen to the Dance Teacher! Part I (Be sure to navigate to Part II!)
November's posts were already warming up for December.
For Students: Stretching Safely for Splits
For Teachers: Keeping Rhythm Fascinatin' – How to Make Tap Dance Come Alive (an excellent start by new Tapography columnist, Sarah Mason)
For Parents: Sweet Exchange with a Sugar Plum Fairy
December

included a big giveaway but a few things to think about as well.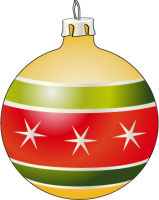 For Students: Oversplits — Overdoing It?
For Teachers: Guest Post: Confessions of a Busy Dance Mom
For Parents: This Dancer's Response to World AIDS Day In the spirit of the season, I encourage you to assist dancers and performers in need of financial assistance due to AIDS and other diseases – help me raise just $300.
Too much to read at once? Bookmark it!
Where do we go from here? I have some plans for 2010 but you will have a hand in what Dance Advantage becomes.
If you want to be the first to know when big things happen or just be sure that you don't miss new posts when they arrive, subscribe to the blog. If you want to get to know me a bit better, Twitter is a good start. I happy to give tips to newbies – just say hello!
Have a healthy, joyous, and successful 2010! Thanks for reading.
Kindly follow, like or share:
Nichelle Suzanne is a writer specializing in dance and online content. She is also a dance instructor with over 20 years experience teaching in dance studios, community programs, and colleges. She began Dance Advantage in 2008, equipped with a passion for movement education and an intuitive sense that a blog could bring dancers together. As a Houston-based dance writer, Nichelle covers dance performance for Dance Source Houston, Arts+Culture Texas, and other publications. She is a leader in social media within the dance community and has presented on blogging for dance organizations, including Dance/USA. Nichelle provides web consulting and writing services for dancers, dance schools and studios, and those beyond the dance world. Read Nichelle's posts.