…and Boy is She Bouncin'
I don't normally cover a lot of dance news on Dance Advantage but it's important to me to recognize important events within the dance community when I can. Many young dancers may not realize that since the 1980s New York has celebrated dance with its own awards ceremony. Wouldn't it be nice if someday The Bessies were as widely recognized as The Oscars or The Tonys? The Bessies are not televised, so thankfully choreographer Mark Panzarino was there and kind enough to paint a picture with his recap of the event. ~ Nichelle, Editor
What makes a great awards ceremony?
A beautiful location. An hysterical host. An enthusiastic, well-dressed audience full of celebrities. Laughs in all the right places; tender moments in the right places. Not being too self-congratulatory. And, of course, the winners!  The New York Dance and Performance Awards -loving nicknamed "The Bessies," after Bessie Schonberg, modern dance teacher and pioneer- returned Monday night in full force after a year's hiatus with a dynamic ceremony October 18 at Symphony Space on Manhattan's Upper West Side. Those in attendance were lucky to be there for the return of this much-needed event.

Produced by Lucy Sexton (leading fundraising efforts) and DanceNYC (with newly appointed Director Lane Harwell at the helm), and in conjunction with Danspace Project, Dance Theater Workshop, and The Joyce Theater, Bessies Awards were given for two seasons (2008-2009 and 2009-2010) and in two categories, honoring "Full Productions" and "Performers Honored for Work".  Each award was detailed with an eloquent citation describing the recipient's contribution to the field.
How wonderful to see such a broad spectrum of participants in the house and onstage!  Dancers, choreographers, designers, funders, media reps and politicos alike came to celebrate the best of the New York dance scene.  Famed fashion legend Isaac Mizrahi was quite the charmer, his quick wit moving celebrations along at a fun, steady pace. He looks younger than ever. (I need a new tuxedo.)  Presenters included Dance Theatre of Harlem's Artistic Director Virginia Johnson, Ballet Hispanico Founder Tina Ramirez, S.L.A.M founder Elizabeth Streb, the ever-present, multi-talented Ishmael Houston-Jones, and Tony-Award winning lighting designer Jennifer Tipton.  Billy Elliot director, Academy Award nominee, and Tony winner Stephen Daldry was in attendance.
While there were no live performances this year, too-brief videos of Bessie recipients made me hungry to see more of works I had missed during their run, particularly Michelle Boulé's performance in Last Meadow (which also received a Bessie), Keith Hennessey's production of Crotch (all the Joseph Beuys references in the world cannot heal the pain, confusion, regret, cruelty, betrayal or trauma . . .) (both shown at Dance Theater Workshop), and Okwui Okpokwasili's Pent-Up: A Revenge Dance at P.S. 122.  Mr. Mizrahi joked, "The three greatest ballets ever: 'La Sylphide', 'Giselle', and 'Crotch'!" Very touching was Ms. Okpokwasili recognition of her mother, who had traveled from Nigeria to be in attendance.
Other notable award recipients included Kyle Abraham's The Radio Show (no surprise there), Anne Collod, Anna Halprin, and Morton Subotnick for parades & changes, replays, Miki Orihara (of Martha Graham), and David Leventhal, who was rewarded for "projecting a keen intelligence with a twinkle in his eye while bringing to exhilarating life more than 40 of Mark Morris' works." Mr. Leventhal was presented his award by a very dashing Jock Soto, alongside fellow winner Heather Olson.
Undoubtedly, the most exciting moment of the evening was Ms. Sexton and Mr. Mizrahi recognizing the ensemble members of Paradigm with a Bessie for "(bringing) into vibrant focus the essence of what it means to dance."  Honored were Artistic Director Gus Solomons Jr. (who called for the tripling of the size of the Bessie committee, to be able to include more works in the selection process!), Carmen deLavallade, Dudley Williams, Valda Setterfield, Michael Blake, Hope Clark, and Keith Sabado.
And then, as is with all great award ceremonies, the house lights are up and the young choreographers and performers are hugging their parents in the aisles and taking pictures with slightly smudged mascara, fumbling with framed certificates they will treasure the rest of their lives.  The more experienced performers exit the stage door.
Outside, in brisk, cool October wind, a British dancer hustles with a taxi driver to let him keep his cigarette in the cab, his ensemble on their way to the after-party at Colombus72, which, apparently, went for hours. "We won!" he says, "We should be allow to smoke!  We're already smokin'!"
The Radio Show Promotional Video from Kyle Abraham/Abraham.in.motion on Vimeo.
Cave of the Heart/Medea solo
Mark Panzarino was hand-selected at the age of 6 to study with Nina Youshkevich, the protégé of Bronislava Nijinska. His education continued at the School of American Ballet, the Joffrey Ballet School, and the David Howard Dance Center before joining Miami City Ballet as an apprentice in 1990. He has performed, choreographed, and taught for Broadway Dance Center, Dance Theatre of Harlem School, American Ballet Russe, Metropolitan Repertory Ballet, Renaissance Dance Ensemble, Eugene Lang College at the New School, Tampa Bay City Ballet, InMotion Dance Company, and the Choreographic Lab at Steps on Broadway. Mark's first full-scale commission, Adam and Eve and God: a dance for two was presented by Texas Dance Theatre in April 2010 to stellar reviews. Additional projects include a sculptural work of mixed media (Touchdown) featured prominently in the lobby of the Times Square Hotel, a building listed on the National Register of Historic Places. A book of short poems was published in 2002. He is completing his first novel. Mark lives in Manhattan with a very spoiled 13-year-old Dalmatian named Zoey.

See his choreography on vimeo or connect with him on Facebook
Kindly follow, like or share: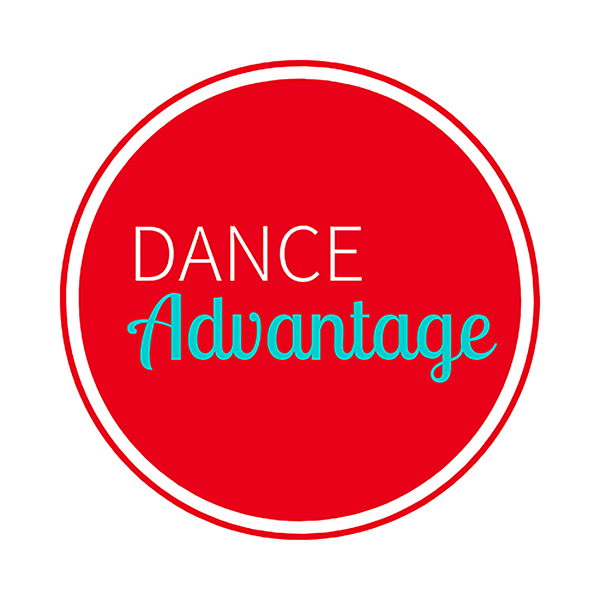 Dance Advantage welcomes guest posts from other dance teachers, students, parents, professionals, or those knowledgeable in related fields. If you are interested in having your article published at Dance Advantage, please see the following info on submitting a guest post. Read posts from guest contributors.