Fall is well on its way. And that means back to school time, cooler weather on the horizon and the re-opening of dance studios everywhere.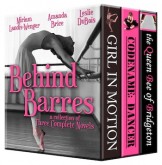 What better way to celebrate the start of the 2013-2014 dance season than with a collection of ballet novels for your teenage dancer?
Releasing mid-September, the Behind Barres eBook set features Girl In Motion by Miriam Wenger-Landis, Codename: Dancer by Amanda Brice and The Queen Bee of Bridgeton by Leslie DuBois. Three distinct, entertaining stories of pre-professional dance life by three different authors, all written for a teenage audience.
Girl in Motion
First, Miriam Wenger-Landis' Girl in Motion transports the reader to the intense, high pressure world of Ballet New York. A fictional troupe (though clearly inspired by New York City Ballet), the bulk of the action takes place in the company's premiere training academy, the School of Ballet New York.
There we meet Anna Linado, a talented up-and-coming dancer who has recently been accepted into the full-time pre-professional program at SBNY. We follow Anna's journey as she faces cutthroat classmates and dismissive teachers, tries to juggle her academic and artistic schedules, struggles to discern who is really on her side and finally, as she comes face-to-face with an uncertain career path.
Wenger-Landis (a former dancer with Miami City Ballet) has chronicled the transition from student to professional for a teenage audience with just the right balance of humanity, romance, struggle and reality. And while the story itself is a fairly typical representation of pre-professional ballet life, Girl in Motion reveals a refreshing vibrancy and nuanced depth in Wenger-Landis' writing.
Codename: Dancer
Behind Barres second selection is Amanda Brice's dance mystery novel, Codename: Dancer. In it, Mountain Shadows Academy of the Arts, a prestigious performing arts boarding school, has been chosen as the next location for a popular television dance reality series. And Mountain Shadows' student Dani Spevak is soon cast to dance on the show.
But intrigue quickly sets in during rehearsals, photo shoots and tapings – sets collapse, dancers are injured, costumes go missing and there is even an incident of intentional food poisoning. Dani and her two closest friends, Maya and Analisa become amateur detectives and work together to discover the truth. Who is behind the attempts to disrupt and sideline the show?
In addition to the dancing and sleuthing, Codename: Dancer also has a surprising and unexpected subtext. In the dance world, even close friends often end up as competitors. By creating a team (Dani, Maya and Analisa), Brice adds a wonderful sense of camaraderie amongst the characters, who, under most circumstances would exist in a world of rivalry and competition.
The Queen Bee of Bridgeton
The Behind Barres set saved the best for last with Leslie DuBois' The Queen Bee of Bridgeton.
DuBois introduces the reader to Bridgeton Academy, a rich, elite, private preparatory institution – a place where scholastic excellence is expected, high aspirations are a given and honorable behavior is demanded. Dance enters the picture with protagonist Sonya Garrison, a Bridgeton scholarship student who dreams of becoming a famous ballerina. As such, dance figures prominently throughout the novel with scenes from class and the studio and references to auditions, companies and summer programs.
Sonya is driven and has the talent and gumption to make her dreams come true. But before she can attain her lofty goals, she must survive the ups and downs of Bridgeton Academy – her first love, cliques, rumors, and an intimidating headmaster.
While The Queen Bee of Bridgeton is certainly about dance, in a way, it is more about navigating unfamiliar waters. It tells a story of exceptional talent, incredible work ethic and total commitment. And even in the category of teenage fiction, DuBois has elegantly woven a deeper narrative throughout the book that transcends her intended age group.
Belonging is less about fitting in and more about being confident in yourself, relying on your talent and focusing on the road that lies ahead of you.
For further details and updates on where to purchase the Behind Barres eBook collection, please visit: https://www.facebook.com/BehindBarres
Heather Desaulniers is a freelance writer, critic and dance historian based in Oakland. Her article "Archiving Dance – The Necessity of Collaboration" was recently published in Bourgeon: Fifty Artists Write About Their Work. Dr. Desaulniers is the dance curator for sfarts.org, a frequent contributor to "In Dance" magazine and the SF/Bay Area columnist for criticaldance.org. Visit her blog at heatherdance.com.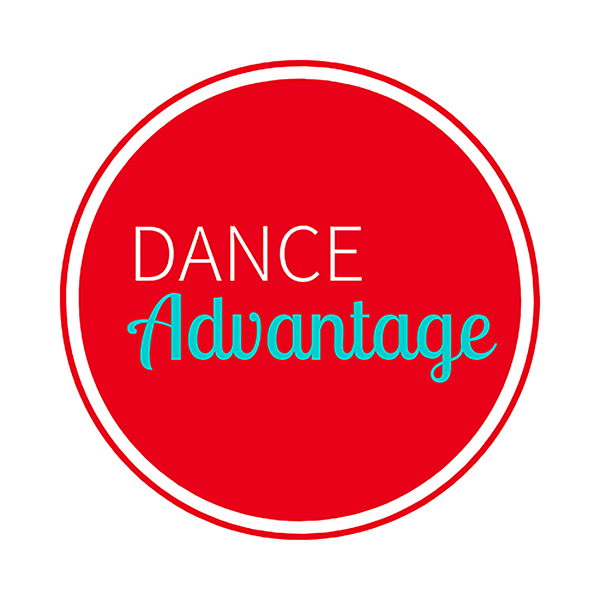 Dance Advantage welcomes guest posts from other dance teachers, students, parents, professionals, or those knowledgeable in related fields. If you are interested in having your article published at Dance Advantage, please see the following info on submitting a guest post. Read posts from guest contributors.