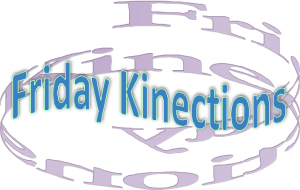 Video sharing has become a massive part of online culture. YouTube is ranked as the third most visited site on the internet behind Google and Yahoo. In addition to the thousands millions of amateur dance videos posted on YouTube, many professional dancers, dance studios, and dance companies have joined the fray, adding their own videos to YouTube.
One ballet company in particular, however, has taken YouTube dance videos to another level. While many organizations focus solely on the performance, Anaheim Ballet has been prolifically creating video podcasts which feature way more than dance. In the almost two and a half years they've been podcasting, nearly 100 videos have been posted. These include profiles of past and present company members, "Ask a Ballerina" sessions which answer viewer's questions, rehearsal and class footage, unique montage videos, and every once in a while some excerpts from their repertory. They raise awareness of important issues, they display ballet as an artistic and athletic art form, and they do it all with flare and personality. It's relevant, it's entertaining, and it's smart! Anaheim Ballet's video sharing initiatives have certainly enhanced their presence online and the presence of ballet as well.
Here is just a sampling of what you'll find at the Anaheim Ballet YouTube Channel:
A fun explosion of stop motion
[youtube=http://www.youtube.com/watch?v=jQX_CQgyOJQ]
Ask a Ballerina
[youtube=http://www.youtube.com/watch?v=_E1sIvifbME]
Raising awareness about genocide in Rwanda
[youtube=http://www.youtube.com/watch?v=he0zP–bH3g]
Alum Aria Alekzander – now with Houston Ballet (woot!) – her parents are the artistic directors of Anaheim Ballet. Read a little about Aria's dancing family and her love of the Nutcracker at Houston Ballet's blog.

[youtube=http://www.youtube.com/watch?v=_wVXSS5Wv34]
The silly side of things… don't miss the blooper reel for this one!
[youtube=http://www.youtube.com/watch?v=gyQDod2TPio]
You may see more videos and subscribe via Anaheim Ballet's YouTube channel or view the videos at www.morethandance.com.
Want to purchase the original music that accompanies the videos? Check out morethandancemusic.com or search iTunes® for Anaheim Ballet.
If you'd like to learn more about Anaheim Ballet, visit the website. Or, connect with the company on MySpace for additional news, updates, and behind-the-scenes footage of podcast director, Evan Rosenberg in action.
Kindly follow, like or share:
Nichelle Suzanne is a writer specializing in dance and online content. She is also a dance instructor with over 20 years experience teaching in dance studios, community programs, and colleges. She began Dance Advantage in 2008, equipped with a passion for movement education and an intuitive sense that a blog could bring dancers together. As a Houston-based dance writer, Nichelle covers dance performance for Dance Source Houston, Arts+Culture Texas, and other publications. She is a leader in social media within the dance community and has presented on blogging for dance organizations, including Dance/USA. Nichelle provides web consulting and writing services for dancers, dance schools and studios, and those beyond the dance world. Read Nichelle's posts.