Today's guest, Andrew Stone, has been a reader of Dance Advantage for some time. Though typically his thoughts are reserved for our comment section, he recently requested an opportunity to share a post with you. I think you'll find his unique perspective of interest as he considers some universal truths about ballet and dance.
I've been doing partner dance for a while, but recently I took on my greatest challenge: ballet at 50+.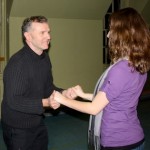 It doesn't need to be said that there are not a lot of 50-something guys in a beginner ballet class, but there I was, among a group of women who ranged in age from teenagers to women in their 40's. I was the oldest.
My first reaction (after a cringe of embarrassment), was to observe what a varied group they were. If you have done a lot of partner dance you can spot the 'good ones' without them telling you anything. The posture, and the habit of pointing the foot (yes, good partner dancers unconsciously do tendu as well) give it all away.
The serious dancer, in whatever form, is marked for life — the balance, the posture and the flexibility cannot be hidden.
Some of the dancers were very good indeed, but others were not so flexible, and some of the teenage girls had clearly never done any serious dance at all.
All this was taken in with a brief glance of the studio.
How was anyone going to manage a class like that?
So, we all marshaled up at the barre. I could sense all eyes were on me.
There was a look of surprise from the teacher and from the better students. I passed the test comfortably. The old guy could lift his legs.
In partner dance, unfortunately, there is no pressure on the dancer to have a good range of movement and flexibility.
At the start, they don't tell you that you need to learn chest isolations if you are to lead in Argentine tango, or that balance is essential for those fast turns in the Viennese Waltz.
As you get better, you realize it's an absolute requirement, but as a beginner, it is not something you are encouraged to focus on.
Ballet is different — strength, agility, flexibility and balance are everything. It's pointless learning anything until you have them, hence the relentless and very productive drilling at the barre.
I finished each class feeling like I had run a marathon and came to the next class with a little better balance, and a little better flexibility. I was learning to work my body.
A fabulous experience that teaches a core truth.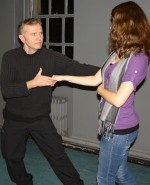 The basic skills of ballet are an absolute requirement to perform well in any form of dance. It should be the starting point of all dance classes, but I think most teenage boys would run a mile if told that had to learn ballet before dancing with a girl.
Those basic core skills are, however, also shared with the martial arts. Most Argentine tango dancers will tell you that anyone trained in Akido can go from beginner to intermediate in just about one class. Akido's focus on shared balance, smoothness of movement and connection means an Akido fighter already has all the basic components to make a good Tanquero.
Lost in translation
As we neared the end of my ballet course we got into a little pas de deux work, which was fascinating. My experience from Argentine tango and West Coast Swing easily transferred to pas de deux. Clearly, my teacher knew about connection and how it worked, but teaching it was a different story. I found myself saying, 'You'll get the idea better if you do it this way'.
Similarly, at another event, I met up with one of the women from my class. This was a lady with many years experience in ballet, and I invited her to try Swing dancing.
Astonishingly, she could not improvise steps and she could not follow a lead, though by all accounts she was a fine dancer. I've encountered the same with an international-level ballroom dancer who froze completely when faced with a different dance structure and the challenge of improvising to music.
So here's another universal dance truth:
You can't dance if you can't adapt.
Ballet is all about physical skill, intense physical skill, but if you can't use that skill and ability outside of the ballet paradigm, you haven't learned dance. You've learned ballet, and nothing else.
Alongside my ballet lessons, I was acquainted with a recently retired concert ballet dancer from Eastern Europe, a region devoid of the complex psychological and practical 'safety nets' to be found for retiring dancers in the UK and USA. She had taken the shock, the 'little death,' very badly and her boyfriend asked me to speak to her.
She couldn't understand why an old guy like me would want to do ballet when I knew I would never be any good at it. The whole concept of dancing for the sake of dancing was beyond her.
What she didn't see is that dancing has more than one dimension. There is a world of dancers outside ballet. There is a world of dancers outside ballroom. There is a world of dance outside Argentine Tango.
She saw her body as a tool. Something to be used like knife or a hammer. When it was broken, it was broken, and nothing could bring that back.
But it's not your body, or physical skill that makes you a dancer; it's the way you use those skills and what you use them for that makes you a dancer.
How do you feel about Andrew's observations?
What other universal truths regarding ballet or dance have you uncovered?
We'd love to hear from all readers, but especially partner dancers who've done ballet or visa versa!
Kindly follow, like or share: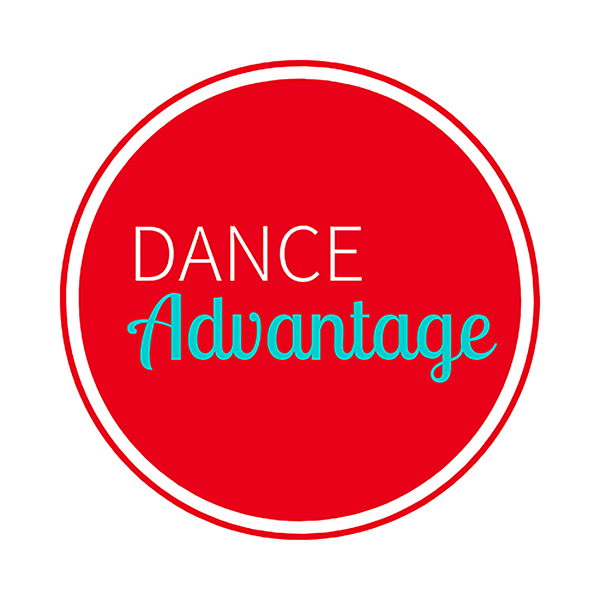 Dance Advantage welcomes guest posts from other dance teachers, students, parents, professionals, or those knowledgeable in related fields. If you are interested in having your article published at Dance Advantage, please see the following info on submitting a guest post. Read posts from guest contributors.