The following is a guest post by Halyma [aka Tracey, designer, TAV Creations]. She is a belly dancer and costumer, however, she offers pointers and considerations on costuming, color, and expressing oneself through their own creations which can be applied to all other dance styles. She is encouraging even for those hopeless with a needle and thread (like me!). Hopefully her ideas will inspire you to try budget-friendly homemade (or hand-decorated) costumes for your next dance performance.
A Bit About My Background
I have been sewing since I was about 12 years old. With a mom who taught me, and a grandmother who had been making me fun stuff since I was really young, I loved the entire concept of making things. I was into every craft I could get my hands on, often the only child in the class who was allowed to use the real scissors when working on school projects! I was also taller than everyone else, and that extra physical capability served me well, as my hands would have been a bit bigger too!
Budget conscious, and creative, I made a lot of my own clothes in high school. I was so used to our good sewing machine at home, that I actually refused to use the cheaper machines at the school, only cutting my home-ec projects out there, and taking them home to sew them. I had a note…!
From early on, I loved making costumes. I also wanted to be a dancer, but never really pushed for any kind of lessons as a child, so i suspect that is what has allowed me a happier approach to dance as an adult. The costumes I would make were, in general, either sci-fi related [older brother got me hooked on Sunday morning Star Trek] or pretty. Togas with beautiful draping, 50's poodle skirts, and one shouldered dresses were some of my favorite teen creations.
Then I Fell For Belly Dancing…
Moving on to post-design school and many years of bridal couture working with another designer, while serving my own clients on my own time… I began to take belly dance classes. I had already explored ballroom, and loved it, but having no partner limits your adventures there, so belly dance caught me in its sparkly web and there I remain!
Talk about your pretty costumes! What can be more feminine than draping of chiffon, sequins and beads glittering over you, and every asset accented with form and color?
I love hand beading, and there is something wonderful about adding your own embellishments to a plain piece to make it your own. Much time is spent taking "found pieces" and making them into something new – upcycling might be the term these days! I have worked with sequined dresses from a second hand store, jewelry from decades past or that discount shop, and some purchased coin belts or fringe to make elegant and flattering pieces for clients.
What if you don't sew? There are some seriously capable dancers out there who have such skill with a glue gun that a sewing needle has never touched their delicate fingers. I have been amazed at how beautiful their costumes look on stage, seen from a distance. Up close, they may be a bit rough for my taste, but since a dancer is usually moving and mesmerizing her audience, imperfections usually go unnoticed.
Visual First Impressions
Your costume is the first expression of your dance, before you even start to move. Color and texture are very important to costumes – this should go without saying, but an interesting journey is taken by many belly dance students when they choose their first pieces. Black.
I was also a victim of this mysterious myth: Black makes you look slimmer in regular clothes, so it should work the same way in belly dance pieces right? Well, not always.
If you are at all on the paler shade of flesh tones, and are planning a bare midriff, the covered parts will look smaller, but everything else, belly, arms, head stands out in sharp contrast, and will actually look a bit larger in comparison.
When dancing in a dark club or on a stage with a black backdrop, from a distance, this contrast can have the effect of disembodied parts…kind of funky, but maybe not. You are hoping to show off your skill of hip movements, but no one can really see them clearly since they are the same color as the back drop. Using black mesh as  a midriff  cover can be helpful in the slimming area, but flesh tone can work just as well.
Costuming Based on Dance Style
When you think about belly dance, you will have your own filters as to what images it invokes. It depends on what you mean when you say belly dance. If you think of the sultry Arabic cabaret-style dancers with glitter, sequins and glass beads, choose a colour you love and one that loves you!
Alternatively, with the vastly popular trend towards American Tribal Style dance and it's fusion descendants, black cotton has become a staple of this garment industry and accents of rich colors are added with wool tassels, mirrors and coins to add dimension. And while some dancers are seeking to lighten the visual load of these heavy black costumes, there is a general look that attracts the eyes of many new dancers.
Folkloric costuming has some limitations in following the cultural references required to maintain accuracy, but there can be some fun variations as styles meld and flow. Bringing a Ghawazee tunic/vest and bedleh set into the new millennium can involve foil dot and satin with a funky hat!
Make Your Costume an Extension of Yourself!
Colors have their own psychology and messages to send, so explore that, as well as what you feel comfortable in and have fun with it! Obviously if you are in a larger production that requires matching costumes, your own personality may not get to express itself, but if you can, mix it up and have some fun! When we are engaged for demos at local events, I love to let everyone fall into a colour scheme with their own creative interpretations, and it usually looks great!
[Note from Nichelle – this is a great tip for recital dances, showings, or informal performances! When you want a cohesiveness without a matchy-matchy look, consider assorted pieces within the same color scheme, of similar fabric, or general design.]
A Few Guidelines For Looking Great in Performance

My speciality is cabaret belly dance, but I have also made pieces for other dance forms and there are so many similarities that the same rules apply.
Test drive your complete costume before you perform in it – including all accessories!
Safety pins are your friend.
Good quality fabric shows, even on stage
Take a photo of yourself in your costume on stage/from the  expected distance when you can- this allows you some reference to change things up as needed.
Get good shoes that look nice while offering good support.  If you go barefoot, decorate your feet.
And make sure you feel pretty – or strong, or exotic, or whatever will make you feel great about yourself – it will show in your performance!
Halyma [ aka Tracey, of TAV Creations] has been dancing since her teen years, performing and teaching belly dance since 1998. She has been sewing since the age of 12 and runs TAV Creations, a custom sewing and design business from her home studio in Ottawa, Canada. Getting into belly dance encouraged her expansion from mainly bridal wear into belly dance wear, so that she could find more creative ways to embellish with beads and sequins! You can find her online all over the place: www.TAV-Creations.com, www.Halyma.com, follow her on www.Twitter.com/halyma as well as Facebook and Myspace!
Kindly follow, like or share: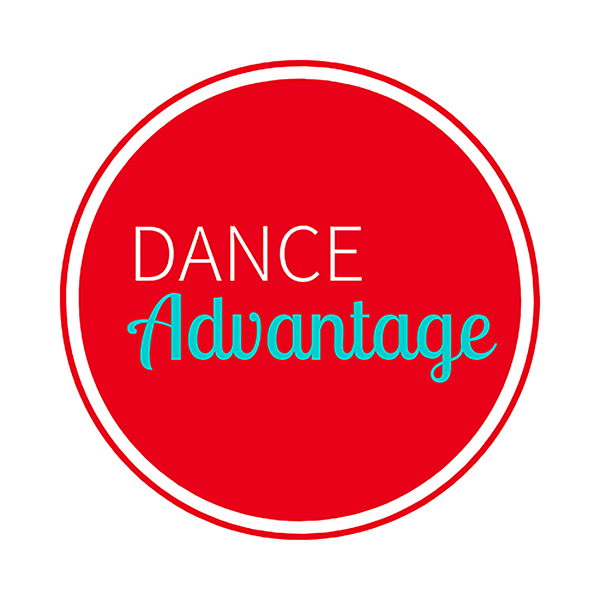 Dance Advantage welcomes guest posts from other dance teachers, students, parents, professionals, or those knowledgeable in related fields. If you are interested in having your article published at Dance Advantage, please see the following info on submitting a guest post. Read posts from guest contributors.