As I'm preparing to graduate from Beloit College in a little less than a month (yikes!) and am trying to figure out what I want to "do with my life", there is one thing that I know for sure: entering a "typical" dance career, like joining a company or hopping directly into an MFA program isn't for me.
Right now, I'm interested in exploring "alternative" dance careers: dance movement therapy, Screendance, costuming, and critical writing. This is the first of two posts where I look at these careers by talking to people who are currently working to pursue them.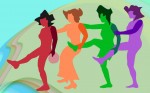 What is my

definition

of an "alternative" dance career?

A person pursuing an alternative dance career is someone who is not primarily dancing with a company, teaching at a school or in a studio, performing, or choreographing for the stage.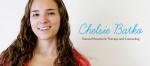 She explains that The American Association of Dance Therapy (ADTA) defines dance/movement therapy as the psychotherapeutic use of movement to further the emotional, cognitive, physical, and social integration of the individual.
Chelsie became interested in the field during high school and researched dance/movement therapy for a paper her freshman year of college. She came to realize that this was the career path she wanted to pursue and combined her psychology major with a dance minor in preparation for graduate study.
Chelsie stressed to me that even though she is studying an "alternative" dance path, she has not given up dancing or choreographing.
"In understanding how I myself move, I am better able to apply the knowledge I have gained to help future clients". In fact, the DMTC program has made her "more culturally aware of other dance forms and styles throughout the world" and introduced her to ideas such as Laban Movement Analysis and the Bartenieff Fundamentals, "as well as the psychological implications that underlie both." She says, "My knowledge of other cultural dances can actually help me to build rapport and communication with clients."
I asked Chelsie what clients typically seek in an appointment with a dance movement therapist and she assured me that there is not a "typical" answer to this question.
"There are many different populations in which dance/movement therapy can be beneficial. Dance movement therapists can work in a wide range of settings such as hospitals, nursing homes, schools, rehabilitation centers, and community centers. Group therapy sessions employ the use of many different methods in order to create a strong and supportive bond among all members. Through interpersonal work, the dance movement therapist can then help clients to help themselves, as well as each other. "
Claire Bagley Hayes is a student of the University of Utah's Screendance Certificate program.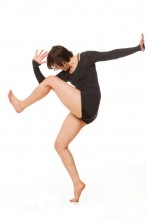 Claire discovered Dance for the Camera when in a "Dance and Culture" class during undergrad. During this time in her education she was focusing a lot on her choreography but had also been working as a film editor for several years. Upon seeing "Reines D'un Jour" choreographed by Marie Nespolo, Christine Kung, and directed by Pascal Magnin, she knew that Screendance was something she wanted to learn more about.
As part of the Screendance program, Claire began by showing her pieces locally at a Salt Lake City venue called Sugarspace.
This is a venue where her dance company Body Logic, with whom she continues to dance as she pursues her graduate studies, has shown work in the past. She says that she has found great support for her work by building report with the community arts scene from dancers and non-dancers alike.
"These relationships and friendships buoy one's dedication and confidence in what one is trying to accomplish and/or say with their art. By performing and supporting others in my community, I am actively spreading the good word of dance and Screendance, gaining support, and bridging art form to art form."
Claire is graduating this spring and plans to send some of her pieces to Screendance festivals and other independent film festivals. She is also exploring mixed media and thinking of new ways to showcase the marriage of dance and film.
She says, "Currently I am working on a Screendance piece entitled "Settle Down (or French Duet)", which is a study on the "how-to" of taking a piece meant for the proscenium theater and manipulating or re-choreographing it using film and editing techniques. This piece is meant to co-exist and reflect ideas made in the thesis I am currently writing about the use of film and editing techniques and ideas inside of live choreography."
Both of these women have used their graduate studies to cultivate their love for dance beyond what one might think of as a "typical" dance career.
While these programs are very different, both have allowed these students to combine their love of dance with another passion.
Through talking to Claire and Chelsie, and Toya Dubin and Brian Shaefer, who I will be featuring in my next article, I've learned that pursuing an alternative dance career does not mean giving up your love of dance and dancing. Instead, it means allowing yourself to expand your studies in a new and exciting way.
Admittedly, these are pretty thrilling prospects to me!
To learn more about what Claire and Chelsie are up to, visit Claire's website and Marginalia, the Columbia College graduate blog for which Chelsie writes regularly.
Are you pursuing an "alternative" dance career?
What has your career shown you about the dance world that you might not have engaged with otherwise?
How have you used your career to expand your dance studies and connect with others?
Alissa Anderson is a lifelong resident of Jamestown, New York. Currently in her senior year at Beloit College in Beloit, Wisconsin, she is majoring Dance and Comparative Literature. Her choreography has been featured in the Beloit College December Dance Workshops during Fall 2011 and 2012. Additionally, she studies both Spanish and Portuguese and spent a semester abroad studying environmental sciences in Juiz de Fora, Minas Gerais, Brazil. After graduation, she plans to pursue a career writing for the arts and to continue her study of the Portuguese language.
Kindly follow, like or share: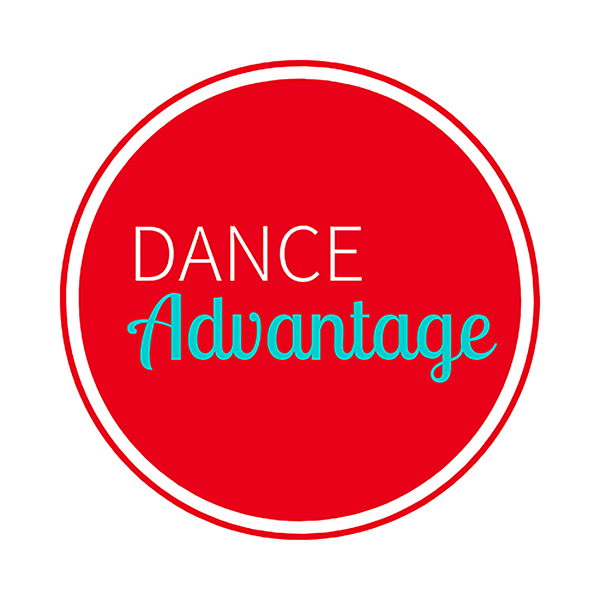 Dance Advantage welcomes guest posts from other dance teachers, students, parents, professionals, or those knowledgeable in related fields. If you are interested in having your article published at Dance Advantage, please see the following info on submitting a guest post. Read posts from guest contributors.