This is the second article in a two-part series about alternative dance careers. Last time, we visited with Claire Bagley Hayes, a student of the University of Utah's Screendance Certificate Program and Chelsie Batko, a student of Columbia College Chicago's Dance/Movement Therapy program.

In part two of this exploration, meet tutu-maker, Toya Dubin and dance critic, Brian Schaefer.

What is an "alternative" dance career?

A person pursuing an alternative dance career is someone who is not primarily dancing with a company, teaching at a school or in a studio, performing, or choreographing for the stage.
Toya Dubin has always loved costumes.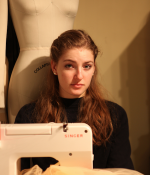 Toya made her first tutu when she was 13 for her first ballet variation showing.
"Because I didn't know what to be afraid of, I launched in worry-free," she explains. Toya tried to do as much research as possible before starting her project but found that information on tutu-building wasn't as readily available as she initially assumed. She was largely on her own when it came to this project, but soon discovered that "the rules guiding line in an arabesque are not dissimilar from the lines a tutu creates to best flatter its wearer."
"From the moment at which I was capable of changing my clothes, every day involved at least ten costume changes. I love the endless possibilities presented by fabrics and their uses to create a character."
From here, Toya fell in love with the art of making tutus and works to make them by commission.
She is currently working on a rehearsal tutu commissioned by a fellow dancer. She finds her inspiration from ballet itself.
"Ballet taught me that beauty takes huge amounts of hard work and pain to accomplish – that no one gets good overnight, that corrections are to be learned from, and most of all, not to quite. Essentially, it taught me never to accept failure."

Right now, Toya balances costume designing with dancing in three ballet companies and taking honors classes as a senior at her high school. This fall, Toya will be attending SUNY Purchase as a Design and Technology major.
Brian Schaefer engages with the dance community through his writing.
As a weekly columnist at the Haaretz newspaper in Israel, he asserts that his career in criticism is not a "fallback or a second career – it's [his] first choice and [his] unique skill".
Dance criticism has allowed Brian to combine his loves for communication and dance, which he first cultivated as an undergraduate at the University of California, San Diego.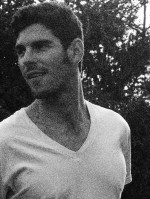 Brian didn't grow up dancing and first started engaging with the art in college. He took hip-hop, jazz, modern, and ballet classes and ended up becoming very involved with the dance community at UC San Diego. In a Criticism & Aesthetics class, Brian's professor told him that she believed he could make valuable contributions to the dance world with his writing. Thus, criticism became a valuable part of his dance background.
"This was the first time I understood that dance writing could be an actual career. It was an eye-opening experience."
Soon after graduation, Brian started making connections in the dance writing world. A local publication, SanDiego.com, asked him to write occasional reviews of performances for them.
Brian used this experience to apply for and receive a National Endowment for the Arts which allowed him attend a three-week institute at the American Dance Festival (ADF) on dance that dance writing.
He then met the editor of Dance Magazine at a dance festival and started sending articles to her in order to build a relationship with the magazine's community.
Brian is a member of the Dance Critics Association and attributes this connection to opening many doors for him, including getting an article about an Israeli dance company published in the New York Times.
Brian works to "write about how arts and culture overlap with politics, science and social issues".
This is something he has been able to explore a lot in his current position with Haaretz.
"I'm interested in writing about dance that is accessible to non-dance fans, that treats it as something worth discussing in society. To do that, we have to expand our field of vision and write for different audiences. I'm most excited when I get to write about dance for a non-dance publication or use dance to talk about Middle East politics or gay and lesbian issues."
Learn more about Toya's tutus and read Brian's latest criticism.
Alissa Anderson is a lifelong resident of Jamestown, New York. Currently in her senior year at Beloit College in Beloit, Wisconsin, she is majoring Dance and Comparative Literature. Her choreography has been featured in the Beloit College December Dance Workshops during Fall 2011 and 2012. Additionally, she studies both Spanish and Portuguese and spent a semester abroad studying environmental sciences in Juiz de Fora, Minas Gerais, Brazil. After graduation, she plans to pursue a career writing for the arts and to continue her study of the Portuguese language.
Kindly follow, like or share: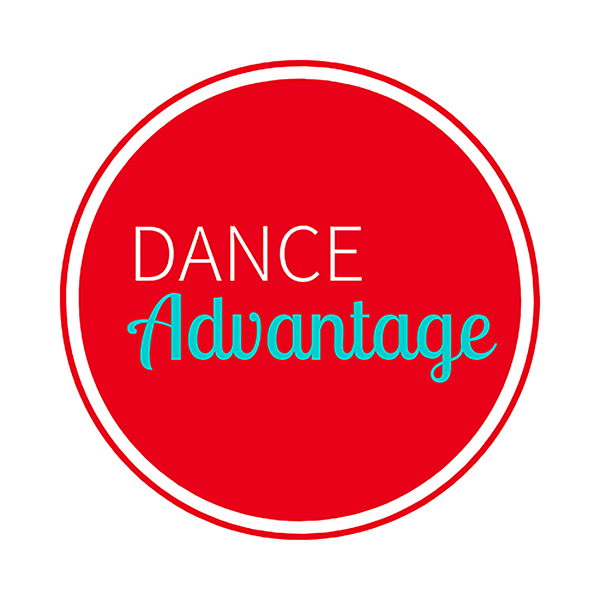 Dance Advantage welcomes guest posts from other dance teachers, students, parents, professionals, or those knowledgeable in related fields. If you are interested in having your article published at Dance Advantage, please see the following info on submitting a guest post. Read posts from guest contributors.