Deb Young is a subscriber and regularly offers her thoughts and shares her knowledge and experiences in the comments here at Dance Advantage. After sharing with subscribers a bit about my experience at the Dance Teacher Summit in NYC this summer, Deb described her own productive and exhilarating summer adventures as a participant in American Ballet Theater's National Training Curriculum program. I asked if she would recount this for you, and she happily did so with wonderful detail. Her article follows. Thanks, Deb!
What I Did Last Summer
(and This Summer, Too…)
During a break between classes at my fledgling ballet school a couple of years ago I picked up a dance trade magazine whose pages fell open to an interview with Franco De Vita, Principal of American Ballet Theatre's Jacqueline Kennedy Onassis School.  He was discussing the launching of ABT's new National Training Curriculum, which he co-authored along with his colleague Raymond Lukens, also a teacher at the JKO school, as well as artistic associate for the ABT/NYU Masters Program in ballet pedagogy.
I remember thinking, Wow—ABT Artistic Director Kevin McKenzie really is taking the bull by the horns:  first he muscles his way into Congress and has ABT declared "America's National Ballet Company," and now he has hired two ballet icons to create a new national curriculum, with the JKO School and NYU serving as its petri dishes.
What impressed me most was the saturation of excellence both in the content as described by Franco himself, and in the striking panel of experts across many disciplines (including dance medicine, physical therapy, and child development) whose wisdom had been polled to develop the curriculum.  And now ABT was opening its doors to a planet full of teachers who work every day in the ballet classroom trenches, to share its experts' collective knowledge.  Was it possible that the NTC truly represented a methodology with the health, well-being, and safety of the child as its cornerstones?  Now they had my undivided attention.
I began to see this as an excellent opportunity for my young ballet school to serve as a local ambassador for the ABT/NTC; it was something unique I could offer my community.  A few short months after reading Franco's interview, and after a pep talk from my former ballet school roommate who had completed certification with the inaugural group of trainees, I decided to be brave and submit my resumé to ABT.  Insofar as the resumé itself, I discovered in short order that ABT is less concerned with stage credits than they are with an assurance that you've had decent training, and have obtained a high intermediate-to-advanced level of proficiency.  My classmates were a mixed bag of old and young, retired and current professionals, obscure teachers like myself and famous former dancers-turned-teachers.  But we were united in our desire to learn from the best.
The Training is organized as week-long intensives; candidates are asked to obtain certification in Primary Level through Level 3 of the curriculum before being allowed to continue certification in Levels 4 and 5, and then 6, 7, and Partnering (taught as two separate intensives).
Certification is achieved by passing written and oral examinations on the final day of the intensives.  But because ABT really wants its new certified teachers to have the benefit of working with the curriculum in their own classroms for an academic year before moving ahead, the Primary through 3 training is scheduled at the very end of summer, with 4 and 5, and 6, 7, and Partnering preceding it. So it is impossible to take all three intensives in one summer.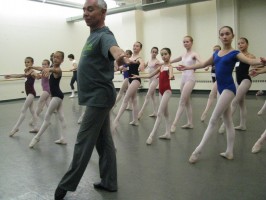 ABT's Young Dancer Summer Workshop (ages eight to twelve) runs concurrently with the Primary through Level 3 training so that trainees can observe much of what they are learning firsthand in the JKO School's classrooms.  Likewise, the more advanced summer intensives run concurrently with the higher level teachers intensives.
If You Go
Be advised that when ABT says intensives, they mean it.  Prepare yourself for hours sitting in an uncomfortable metal folding chair, taking in bounteous material while taking down lots of notes.  LOTS.  At the end of eight or so hours of this, you will be dog-tired, unless you are an alien. But then you will need to summon your second wind to review all those notes at the end of each day in preparation for the upcoming exams.
During the course of one day at the training, you might have…
a two-hour lecture on the material itself, which is rolled out a level at a time over several days;
a "progressions" lecture—these are very important, as they clarify the evolution of basic movements from one level to the next; an hour lunch break;
a JKO School class observation; and perhaps a review session with opportunities for questions to finish the day.
Instructors at the Primary through Level 3 session I attended last year included Raymond Lukens, assisted by Kate Lydon and Harriet Clark, and ABT physical therapist Julie Daugherty. Trainees also have the opportunity to take a class in each level of the curriculum being taught, but this is not a requirement. About half of my group participated in the classes, and the rest observed and took notes.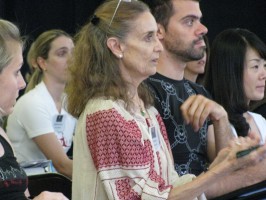 I participated in some classes and observed others, but ultimately I found the notes I made from observing far more helpful once I returned home and began working with the curriculum in my own classroom; I frankly could not remember much from the classes where I participated.
Additionally, in the Primary through Level 3 training we were split into smaller groups and asked to prepare sample enchaînements in each of the levels we were learning to demonstrate for our colleagues and instructors.  Sounds intimidating, and it was, to be sure. When someone complained about being too nervous Raymond quipped, "You have no choice but to get over it."
Remember:  you are there to learn, and one of the best ways to do that is trial and error.  Nobody cares about your arches or extension—the thing that matters is whether you can teach the material you are learning.  Best to throw caution to the wind and demonstrate as if your own students are watching you, instead of other teachers and JKO faculty.
You will also have the benefit of learning some excellent exercises your colleagues give in their classes at home.  (Think cookie swap, but with ballet combinations.)  And best of all, you have ABT's instructors at your disposal to offer constructive criticism—what an incredible opportunity.  I found their remarks to be helpful, and always delivered with professional aplomb.
The Curriculum itself is presented as guidelines, as opposed to a planned syllabus of study; it comes packaged along with ABT's Healthy Dancer text in a gigantic three-ring binder that is included in the cost of the training. The authors borrowed from the French, Russian, and Italian schools in designing it, with a heavy emphasis on classic Cecchetti, and a healthy dose of Vaganova thrown in for good measure.
It is a very clean, simple, developmentally appropriate set of guidelines focused on correct placement and slow, careful technique building, with an emphasis on developing core strength and stability beginning in the very earliest levels.
In the Primary Levels (which may be divided into three years of study), there is no barre work given; all exercises are executed in centre floor or moving across the floor or in patterns.  The more traditional barre/centre floor format is introduced in Level 1, for children at least eight years of age.
The NTC is also an allegro-intense curriculum, with no fewer than twenty minutes of each class devoted to jumping.
Finally, the curriculum seeks to develop musicality beginning with very young children, and ultimately to keep the artist alive in young dancers.  This is accomplished in the Primary Levels through counting and clapping exercises, imaginative games that lay the foundation for correct technique, and improvisation exercises.
So You Think You Can Be An Affiliate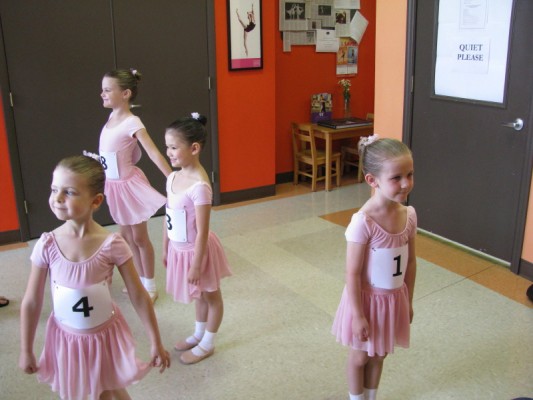 Once you've obtained certification in Primary through Level 3, and the higher levels, you are eligible to present your students in those levels to an examiner from American Ballet Theatre, who will travel to your school to adjudicate examination classes. With seventy-five percent of students achieving a passing score, ABT will bestow its affiliate status on the certified instructor who gives the exams.
I engaged my parents early last fall to be brave pioneers with me and allow their children to participate.  After ABT chose a date for us and sent the exam guidelines, I planned spring term with plenty of lead time for preparation, as I strongly believed it was very important that all my students enjoy success. About six weeks ahead of the big day I gave them their exam materials, which they practiced diligently week to week.
All levels above Primary are required to memorize the class; there is no teaching during the exams—you simply announce each exercise, and the children dance them.  But an exception is made for the  Primaries, who are quite young; the teacher can lead them through their classes so long as there is very little talking, and no correcting.  I presented two levels of Primaries who all performed very well, in addition to Level 1 and Level 2 classes.
The biggest excitement of all during this process was the news that Franco De Vita himself would be coming to our little ballet school.  But because my school population is still very young, most of the participants were undaunted by his presence. The entire experience was a tremendous success, and felt far more celebratory than nerve-wracking; all twenty-four children I presented achieved passing scores, with seven citations for Merit and two for Honors. Each child was given a beautiful certificate from ABT, and the overwhelming majority expressed immediate interest in repeating the exams in the coming year.
As I have explained to parents who ask me why their child should participate, the examination process is an excellent barometer for the quality of instruction at the school.  In short, it tells us all whether I am doing my job well, and that should matter a great deal to parents who entrust their children to me for classical ballet instruction.
I found that this affirmation also translated directly into my improved confidence as a teacher.  We all question ourselves from time to time, but it is very nice indeed for American Ballet Theatre to give you its official thumbs-up.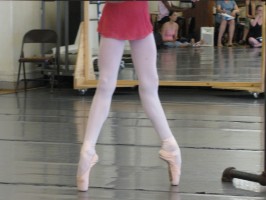 This summer when I stepped off the elevator on the 4th floor at ABT to continue training in Levels 4 and 5 of the NTC, I had a little epiphany.
Had anyone told me a few years ago that I would be teaching classical ballet (after a very long absence from the ballet world), at a school I founded, and traveling to New York to train at American Ballet Theatre, and that the principal of the JKO School would in turn be traveling to my school to evaluate my students, and by extension, my teaching, well…you can imagine.
Even if you are not in a position to use the curriculum—if you teach in a large school with its own plans or syllabus, for example—there is so much wisdom to be gained from attending the intensives that can be used in any ballet classroom environment, the training is easily worth the time, money, and effort it demands of you.  I can't wait for the chance to step off that 4th floor elevator once more.
Deb Young received early classical ballet training in Memphis from Balanchine disciples, Yuri Chatal and Victoria Fedine; she continued Cecchetti-based training with her own mother, Pat Holden, studying concurrently with many distinguished instructors at the National Academy of Arts in Champaign, Illinois during summer intensives for several consecutive years.  After a short stint dancing with a small ensemble in Colorado in the early 1980s, she hung up her pointe shoes to go to college.  In 2006 Deb discovered herself serendipitously at the front of the ballet classroom as the founding director of Knoxville Ballet School, where she is happily the wearer of many hats.  She is certified in American Ballet Theatre's National Training Curriculum in Primary Level through Level 3.  In May of 2010 American Ballet Theatre named her an Affiliate Instructor.  She is also a certified fitter for Gaynor Minden pointe shoes. Deb lives in Knoxville, Tennessee with her husband and son.
Kindly follow, like or share: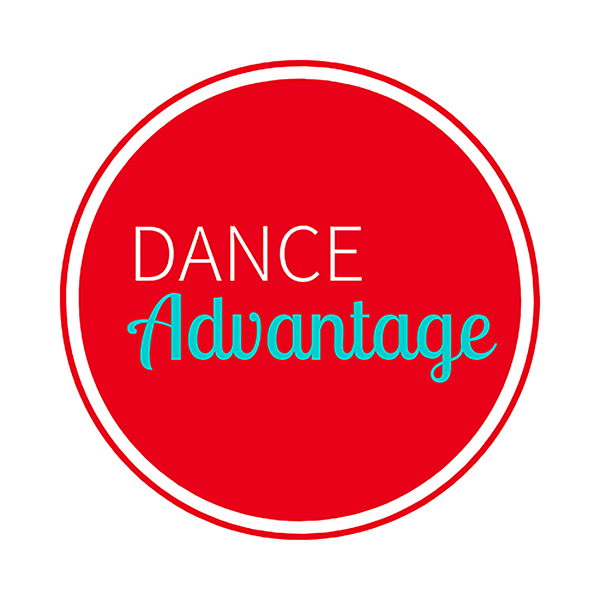 Dance Advantage welcomes guest posts from other dance teachers, students, parents, professionals, or those knowledgeable in related fields. If you are interested in having your article published at Dance Advantage, please see the following info on submitting a guest post. Read posts from guest contributors.