Even though summer is winding down, dance-themed television programming isn't ready to call it quits just yet.
On August 17 (tomorrow), the Ovation network will premiere a new reality/competition dance show from the producers of So You Think You Can Dance, Nigel and Simon Lythgoe.

The premise of A Chance To Dance?
Two choreographers (Ballet Boyz founders, Michael Nunn and Billy Trevitt) travel across America to audition dancers for an ensemble slated to perform in only 28 days at Dizzy Feet's New York City Gala and will eventually bill on the SYTYCD tour.
Most dancers will recognize the high-stakes competition rhetoric (shattered dreams, invitation letters to 'boot camp', eliminations, "judges") for what it is. In reality the dancers are participating in a rigorous audition before the artistic directors and choreographers of a new performance ensemble. Not as punchy, I suppose.
However, after previewing some upcoming episode clips, A Chance To Dance appears to offer viewers a better glance at the audition and creative processes than we've seen so far in televised dance reality. Nunn and Trevitt explain the qualities they value in performers, we watch them work during the selection process and in rehearsals, we see them utilizing the strengths of a diverse group of dancers who don't always fit the mold, and we experience the highs and lows of assembling contemporary choreography.
There's still plenty of 'Brits in America' camp as Nunn and Trevitt explore the cities in which they're auditioning (see their adventures in a general store/boot and hat shop in Austin below). It remains to be seen if the show will strike an agreeable balance between illuminating the dance profession and entertaining the viewers, but I am encouraged by what I've seen so far.
Teachers will celebrate that, for young dancers watching, the show should provide insight into the expectations of performance, reinforcing work ethic, professionalism, and other key concepts.
Do You Want To Be A Dancer?
Billy Trevitt says:
Planning For An Audition?
SYTYCD All-star, Allison Holker, who helps scout dancers in Salt Lake City, offers advice for dancers:
Know who you are, what you believe in, and stay true to yourself
Be confident
Be a collaborator, not just a soloist
Audition with performance quality
Prepare to do it all
Some Fun In Texas
Being a Texas resident myself, I'd be remiss if I didn't share this clip of Michael and Billy's adventures in Austin. It showcases the down-home culture that is a fun and essential part of the Texan identity.
I must comment that Austin, Houston, and other metropolitan areas also have amazing cultural opportunities of another sort. You just may not get to see it on television… ever. I invite you to discover these for yourself at some point!
Michael Nunn and Billy Trevitt Shop in Texas- 10 Gallon Brits- A Chance to Dance
Tune In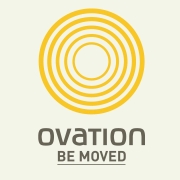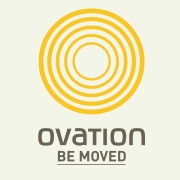 Watch A Chance To Dance tomorrow night at 10pm ET on Ovation and let us know what you think!
If the Ovation network isn't available in your area, stay tuned to Ovation on Facebook, where episodes will be simultaneously offered in a streaming format (a first for social platforms).
A Chance to Dance -Coming to Ovation on August 17th
Kindly follow, like or share:
Nichelle Suzanne is a writer specializing in dance and online content. She is also a dance instructor with over 20 years experience teaching in dance studios, community programs, and colleges. She began Dance Advantage in 2008, equipped with a passion for movement education and an intuitive sense that a blog could bring dancers together. As a Houston-based dance writer, Nichelle covers dance performance for Dance Source Houston, Arts+Culture Texas, and other publications. She is a leader in social media within the dance community and has presented on blogging for dance organizations, including Dance/USA. Nichelle provides web consulting and writing services for dancers, dance schools and studios, and those beyond the dance world. Read Nichelle's posts.