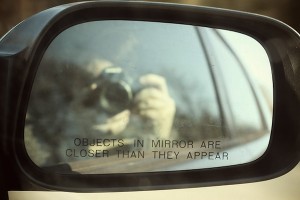 2010 seemed to fly by, didn't it? Dance Advantage hit 300 posts in early May and surpassed our 400th well before the end of the year. That's a lot of material to cover, and it was hard to pick just a few posts to highlight but I hope you'll enjoy this look back. It's been fun to revisit the articles month by month.
Thank you for making Dance Advantage a part of your year.
January
We began the New Year with a new feature: Sunday Snapshot. Here are two favorites from the month.
10 Credits Dancers Take With Them to College
How To Discuss Problems With Your Studio Director and Be Heard
February
February included some big interviews: the legend Paul Taylor, and a young ballet prize winner at the start of a career, Emanuel Amuchastegui. Plus plenty of useful articles for studio directors, teachers, and dancers alike.
Valentine's Day At Your Studio
Developpé Dilemma: Deb Vogel Addresses a Reader Question
March
March was a great month for guest contributions with many lending their knowledge and experience to Dance Advantage. Here are just two of them:
Teaching Tap Improvisation: Exercises for Beginners
Preparing For An Intensive Summer Program in NYC

April
I made my first jump into video when I introduced My Dance Homework (Toe Sit-Ups). I'm challenging myself to do more of these in the coming year.
Spring brings a wide variety of topics to the forefront but we love to be a source of ideas and tips for the classroom:
The Mouse Ran Up The Clock: Exploring Time With Nursery Rhyme
What You Can Do To Improve Tendu (and why it is crucial)
At the close of April, I introduced an initiative called Why Dance Matters. At the start, I imagined it would be a fun yet meaningful Facebook experiment. What I didn't expect was that it would be embraced so enthusiastically by Twitter followers, too. It really became its own unique cause – a celebration of what dance means to us. So, Why DOES Dance Matter?

May
Recitals and annual performances lie ahead in May so it is a time to look forward to these yearly milestones and reflect on the year's education and training.
Getting Parents of Young Students and Teachers on the Same Page at Performance Time

The Truth About Well-Rounded Dancers
Deserving of mention, I think, is our two-part Mother's Day series in which I interviewed two professional dancers with children. Part two was about Returning To Dance As A Mom
June
15 Ways To Activate Brain And Body During Summer Break
Dance was in the news during June and not necessarily in a positive way, but our post on appropriate choreography includes some food for thought as we enter a new dancemaking season.
Appropriate Choices In Dance Choreography For Young Girls (great comment discussion too!)

July
Some standout contributions from more friends of Dance Advantage. Both include important messages about the body.

Muscles 101: Comparing muscles to a rubber band might be stretching it….
Are You Looking For Perfection In Your Reflection?
August
Communication was a recurring theme in August, both with students and parents at your school.

Why Does My Dance Teacher Make Me Go Slowly?
Do Your Communications With Parents Pass The Scan, Scroll, Stroll Test?
And a little conversation, too…

How Do You Define "Dolly Dinkle" Dance Instruction?
September
We like to promote a positive outlook, can you tell?

Presenting Hip Hop In a Positive Light
16 Audition Basics and Pointers For Keeping A Positive Perspective
October
For teachers, students, and parents. It's always a balancing act but we manage to offer a little something for everyone.

Help With Second Position Of The Arms
How Much Dance Should My Child Be Taking? – Money and Value
November
Tips and tutorials are a big part of Dance Advantage, too and we're happy to bring them to you whenever possible.

15 Things The Pirouette Pixie Can't Do For You
We like giving stuff away to our readers and got to say thanks in a big way this November with our first-ever Giving Thanks Giveaway.

December
Ultimately, it's all about the dancers, big and small.

Dancer Fitness: Knowledge, Assessment, and Resources
Preparing Little Dancers For The World of Clara and Beyond
But we featured dance bloggers, too. In fact, we still are in our Reader's Choice Top Dance Blogs of 2010 competition. Vote now and if Dance Advantage is one of your favorites, leave a note for us in the comments: Top Dance Blogs… Go!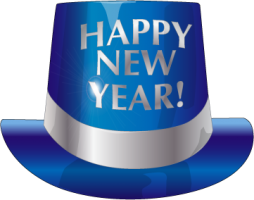 Have a happy and healthy new year!
May you dance and dream out loud in 2011!

Kindly follow, like or share:
Nichelle Suzanne is a writer specializing in dance and online content. She is also a dance instructor with over 20 years experience teaching in dance studios, community programs, and colleges. She began Dance Advantage in 2008, equipped with a passion for movement education and an intuitive sense that a blog could bring dancers together. As a Houston-based dance writer, Nichelle covers dance performance for Dance Source Houston, Arts+Culture Texas, and other publications. She is a leader in social media within the dance community and has presented on blogging for dance organizations, including Dance/USA. Nichelle provides web consulting and writing services for dancers, dance schools and studios, and those beyond the dance world. Read Nichelle's posts.