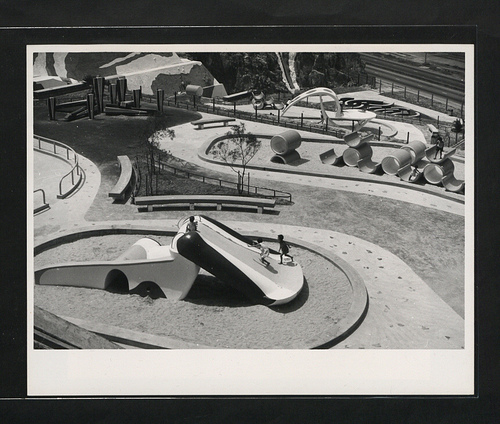 As January dawns, I have found myself thinking about how I might refuel from the school year in the glory of summer.
When I first caught myself thinking about this I thought, "oh no, am I already counting down to the end of the year? Have I become one of those teachers?!" I have since come to understand that planning isn't the same as fast forwarding to the end. It is ensuring better productivity through-out the current semester, committing to a series of cohesive experiences for myself and my students, and ultimately, it helps me stay focused.
Much of what I need as an artist- whether teaching or performing- depends on my recent experiences and where I see myself heading next in terms of content, approach, and future experiences. Some of the methods I use for regrouping involve dance or movement, and some do not, but they all boil down to observation.
Here are some things to think about:
When busy with the doing, be sure to stop and do the active watching.
As educators, we are watching all the time but when we are off the clock, we may begin to "notice" the things that are happening around us that could relate back to our dance work. Similar to pattern recognition, we can open ourselves to the cycles of movement, relationships, decisions, topics, frustrations, and so on that we encounter on a regular basis.
Hot spots: parks, airports, museums, cafes, and sometimes malls.
We commonly think of observation pertaining to people watching but why stop there? Consider your environment as a bubble of interaction- spatial, emotional, directional, textural, and so on. In this way, you are able to notice the human v. non-human relationships, compliments and contrasts of textures, colors, lines, movement, direction, and more.
If we take pause to reflect on how these notions relate to dance, we can catch a second wind and power through or find new inspiration. I also begin to associate this with two important points of dance; a debate that rivals the question of which came first, the chicken or the egg.
Process v. Product
As an extension of the observation exercise, sort trends that are part of a process or emphasize product. I tend to think of this in these terms- process: continuing, building, progressing, advancing, retreating, distancing, constructing, deconstructing, interaction, dialogue, action, or product: line, finish, direction, placement, symmetry, stance, absolutes, effect.
In practice, though, it can be helpful to engage in a process or create a product other than your standard. Take a risk, and try something new. As a knitter and writer, I often find my best inspiration for teaching or choreography comes not when I am in the studio but when manipulating yarn with sharp sticks or connecting ideas on paper.
Passion and Partnership
Then there is simply meeting like-minded people that come together from separate experiences to celebrate all that dance has to offer.
For me, this most commonly comes with those that help me process and discuss and those that get me moving. The former are those that are in similar teaching scenarios to mine, usually lone directors of programs, that may share similar challenges yet offer different perspectives. Together, we can solve the world's problems. The latter are those that I simply need to move with.
My "movers" are a group of dancers I see usually in the summer months at the Dance in the Annex (DITA) in Grand Rapids, MI. The core group is headed by Amy Wilson who saw a need in her life and her community and works hard to fill it. With co-founder Angie Yetzke, they created a community of seasoned dancers that struggle to find a dance home outside of teaching. This is a group of dancers that may have majored in dance in college, pursued professional careers, or are simply outliers to the typical adult studio dancer. Their draw to dance stems from process and includes product, and their souls were not fed in standard adult dance offerings.
DITA offers a master class series in the summer months and into the fall. They also produce two unique performances per year in collaboration with other local arts organizations. Their work and their quest for authentic investment in artistry has often left me remembering why dance is important but also wondering why more dancers don't rally the forces and do the same thing in more places like Grand Rapids, MI.
Interested in encouraging your students to actively observe? What about this?:
When I was in grad school, there was a professor that traditionally took her undergraduate technique class on a "slow walk" outside on campus. Although my schedule prevented me from attending this event, I have borrowed the idea in my own teaching.
What to do: Gather your students in an unusual class location or change your studio environment by say, changing the lighting, the sound, the temperature, etc. As a close-knit group, a mob if you will, begin walking. Slowly. Really slowly. Think slow and then go slower. As in one step takes 24 counts kind of slow. And do this for an extended amount of time such as 20 minutes or longer.
It is hard but it is worth it. If your students can't settle down and fully engage, then devise a plan of where to send them. When I do this with my students later this semester (a first for my middle schoolers although I have done this with college and high school dancers) I plan to send them to a gym class offered at the same time, where they will be expected to continuously walk or run at their own pace without engaging or interrupting the other class. The goal is that they maintain a meditative physical activity for an extended amount of time. Their minds and their bodies will do the rest.
When you get back together, talk about what they students observed and offer your own thoughts. Allow the conversation to follow the randomness of their observations, providing the conversation stays on task. What did they see, sense, notice, feel, think about? Was there something they couldn't stop thinking about, such as how tight their right shoe was laced versus the left,….?
This type of experience is a great way to emphasize to students that their experiences are just as valuable and just as "right" as yours as proposed in "Acknowledging the Person Before the Dancer".
Your turn. Share your New Year plans with us in the comments!
Kindly follow, like or share:
Heather Vaughan-Southard MFA, is a choreographer, dance educator, and performer based in Michigan. She currently directs the dance program at the Everett High School Visual and Performing Arts Magnet in Lansing. With the philosophy of teaching dance as a liberal art, Ms. Vaughan-Southard collaborates with numerous arts and education organizations throughout the state. She has danced professionally in Chicago, Detroit, Los Angeles, and New York and has performed works by Mia Michaels, Lar Lubovitch, Donald McKayle, Billy Siegenfeld, Alexandra Beller, Debra Levasseur-Lottman, and Bob Fosse. As a choreographer, her work has been credited by the Los Angeles Times for "creating heat." She has recently choreographed for the dance programs at Michigan State University, Grand Valley State University, Lansing Community College and is the former dance professor at Albion College. She is a regular guest artist and blogger for Dance in the Annex, an innovative dance community in Grand Rapids. Heather received her MFA in Dance from the University of Michigan, BFA in Dance from Western Michigan University and K-12 certification in Dance from Wayne State University. Read Heather's posts.