The following article is by guest contributor Rachel Wool.
At age six, I absolutely fell in love with dance. I grew up taking weekly tap, jazz and ballet classes at Annette and Company School of Dance in Farmington Hills, Michigan (20 minutes from the Canadian border). Truth be told, I was an awful dancer. My parents recall that they could easily pick me out during performances as I was the only dancer consistently going in the wrong direction. Over the years, my path has changed but my heart remains… on the dance floor.
As an immigration attorney who focuses on O-1 Artist Visas, I have had the honor of helping hundreds of internationally renowned dancers and choreographers advance their careers to the next level here in the United States. I am grateful to have the opportunity to help those that do in fact possess the talent in an area that is very close to my heart. I genuinely believe that dancers are the most passionate, humble, and ambitious artists on this planet.
WHAT THE HECK IS AN O-1 ARTIST VISA AND WHO QUALIFIES?
The O-1 is an exclusive nonimmigrant visa that allows artists with extraordinary ability in the arts, sciences, athletics, business or education to work in the U.S. for up to three years at a time. It is designed for individuals who have illustrated a record of extraordinary achievement in their field. The United States Citizenship and Immigration Services (USCIS) looks for artists who have reached the upper ranks of the industry in their home country. It is designed for those who stand apart from their peers, and who are likely to make strong contributions to our economy.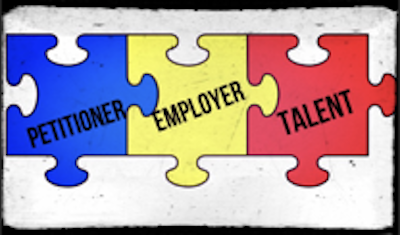 There are three main "pieces" required in order to obtain this exclusive visa. USCIS requires that you have a: (1) Petitioner (agent/business manager, etc.), (2) Employer (who will sign your offer of employment or a "deal memo" for up to three years and (3) Talent (which is documented through various types of evidence to illustrate how you have maintained success in the field).
To figure out who has attained this high level of success, USCIS considers everything from your past leading/critical roles for major events/productions to high salaries in your field, from the types of distinguished productions you have been in to major awards you may have won, and from press articles to collaborations with top companies and performers.
Overall, this visa opens up doors for sustained engagement in the competitive U.S. market. If you are originally from another country, that often means expanding your repertoire to take on projects in major U.S. cities. I have witnessed hundreds of artists who have "outgrown" their surroundings in their home country and had their lives transform once they were able to break into the U.S. market. Though the process can seem daunting, pursuing an O-1 visa might be one of the best moves you make in your entire career.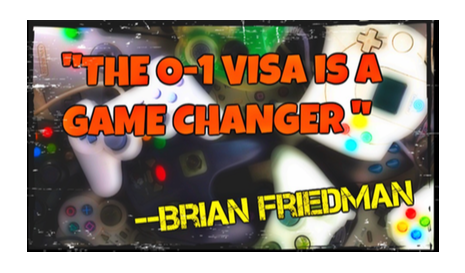 "The O-1 visa has been a game changer for dancers around the world chasing their dreams. If you look at the casts of the biggest world tours they are globally diverse and this is thanks to the O-1. These dancers wouldn't be able to live out their dreams and be acknowledged worldwide without this type of visa. I am personally thankful to have this option as I find talent all over the world and help them fight for their dreams." – Choreographer, Brian Friedman

"When dance companies hire artists in the O-1 category, U.S.-based dancers have an opportunity to learn from international artists who are the best in their field and audiences are exposed to outstanding artistry. Hiring foreign dancers and choreographers is an important aspect of international diplomacy as it opens the door for learning and exchange." – Brandon Gryde, Director of Government Affairs for DANCE/USA

"Once receiving the O-1 (and ultimately my green card) I was finally able to work in the U.S. and it has changed my career forever. I have been in LA for 4 years and in that time I have toured the world three times with award-winning pop artists and have been on countless live television shows. None of this would have been possible without the O-1." – Nick Geurts, Australian dancer (X-Factor, So You Think You Can Dance Australia, Lady Gaga, Ricky Martin world tours)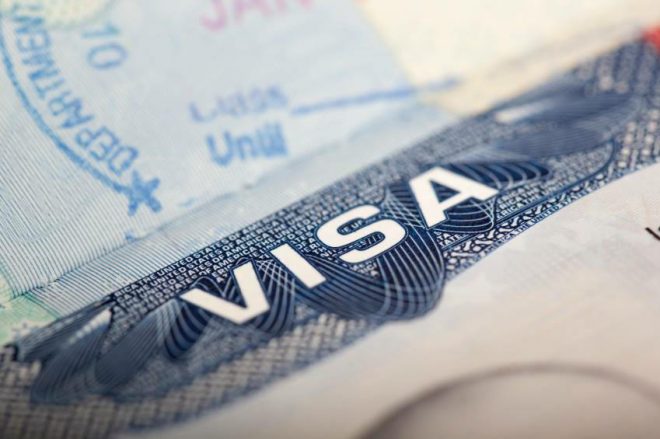 Advice for artists looking for an O-1 Visa from various industry professionals
"FIND THE RIGHT ATTORNEY! Applying for an O-1 is an exciting process but collecting all the information and knowing how to get it right can be daunting initially so working with the right attorney is vital. Your attorney should have worked on similar cases before, so they can support and advise you. The next steps are the fun steps, working through your past and current achievements, piecing together your case knowing that its going towards your new adventure." –Ben Totty, Managing Director and Founder at Box Artist Management
"Do not give up. It may be difficult and frustrating sometimes. At the end, if you have the right attorney to work with, the O-1 Visa is worth waiting for." – Asaf Goren, Israeli dancer with credits including Fox's So You Think You Can Dance, Britney Spears, MTV, etc.
"…be patient but also be persistent in your quest to make the connections needed in order to get through the process with an approval. If you can visit LA a few times while working on the visa process, and meet the right people then that can make it a lot easier." – Associate Director of the Dance/On-Camera Department/Talent Agent at McDonald Selznick Associates (MSA), Jenn Proctor
MY PERSONAL ADVICE
Dance like it's your "business."
Start a paper trail. Save tangible evidence from past events/productions including: photos, programs, press, pay stubs, links, certificates, etc. Keep these materials as organized as possible.
Keep it fresh. Always keep your resume, reel and headshots up to date. Top talent agencies and potential employers will be looking at these materials.
Build your network. Key parts of your application will rest upon your expert letters from industry leaders (people who can vouch for your talent). Try to make a couple professional contacts from each big project you work on as I generally recommend 5-7 expert letters.Bring these leaders into your network by connecting on LinkedIn, Facebook, Instagram and Twitter. Dance truly connects the world, so surround yourself with the movers and the shakers of the industry and maintain a connection by following their careers.
Go social and build your brand. USCIS has taken notice of the boom in social media branding, and may consider measures of social media impact (views, likes, followers, etc.) when evaluating cases. That means you need to get strategic in crafting your digital presence. Define yourself so you stand out in auditions. Do you have certain strengths? Highlight them. Do you have unique moves? Brag about them. Share entertaining posts frequently and follow the major leaders in your corner of the dance world and get them to follow back. Make sure to post early and often, choosing content that is both distinctive and inspirational. The more responsive and active you are, the bigger your following will grow, and the bigger your social media presence will become as well.
Choose your attorney wisely. Contact and work with a U.S. immigration attorney who has experience with O-1 visas and most importantly- one you feel comfortable with. You should always feel like a priority.
Stay engaged. Periodically I get a new client who seems extremely excited about their visa, only to have them redirect their priorities as their schedule fills up. As a result, their case often stalls because they take too long to provide me the resources I need to push things forward. Keep those lines of communication open, and you will go a long way to ensuring a quick and successful outcome.
Be confident, stay humble and above all: believe in yourself.
THE WORLD IS YOUR DANCE FLOOR- DON'T MISS A STEP
Remember – there is nothing that says your O-1 journey has to be stressful. If you find the right legal team, the entire process should flow quite smoothly. In fact, it CAN be fun. Organizing an O-1 application gives you a great incentive to keep track of your career as it evolves over time, helping you to visualize the progress you have made towards achieving your ultimate goals.
If you have the talent, if you believe in yourself, if your heart lives and breathes on the dance floor, and if you move in the right direction in rehearsals, you have no other option than to make your dreams come true.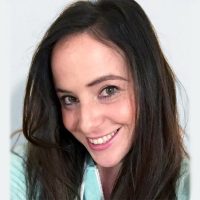 Rachel Wool is an immigration attorney known for helping hundreds of artists at the top of their field obtain their O-1 visas.
Direct (Phone/Text): (248) 470-1953
E-mail: ask.attorney@yahoo.com
This article has been prepared for general information purposes only to permit you to learn.  The material presented is not legal advice, is not to be acted on as such, may not be current and is subject to change without notice.  
Kindly follow, like or share: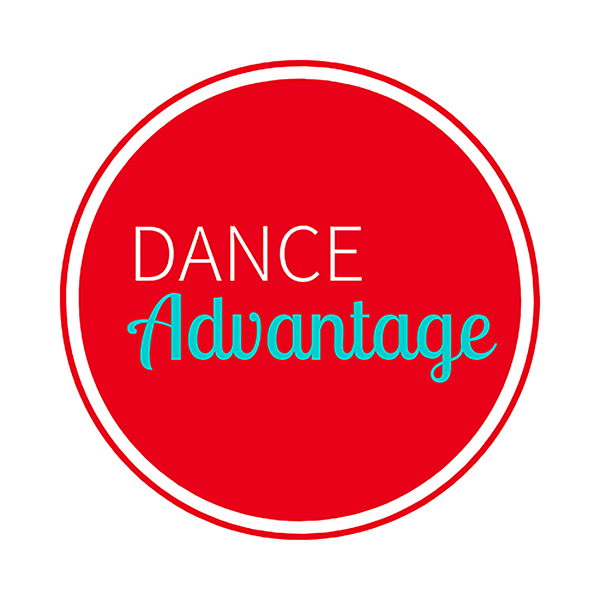 Dance Advantage welcomes guest posts from other dance teachers, students, parents, professionals, or those knowledgeable in related fields. If you are interested in having your article published at Dance Advantage, please see the following info on submitting a guest post. Read posts from guest contributors.