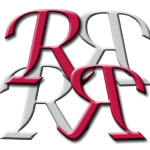 Earlier this month Flavorwire introduced their picks for The 35 Best Dance Sequences In Film. Following this up with 25 more, they have shared a total of 60 YouTube videos. Among the choices are scenes from movie musicals like West Side Story, Chicago, and Sweet Charity; classics featuring Gene Kelly, Fred Astaire, and Bill "Bojangles" Robinson; and contemporary favorites Grease, Honey, and Pulp Fiction. While these videos are still listed (because of course copyright is an issue on YouTube), you may want to visit and send students over there for a little prance through the history of dance in cinema.
Of course everyone has their favorites and these choices are debatable — that's what prompted the 25 additional videos. Evan over at Dancing Perfectly Free weighed in with some favorites and an excellent addition. Others have shared their thoughts on Twitter.
What do I think?
Many of the choices would have been on my list, though I tend to favor the oldies but goodies. What didn't make it? I've shared before that I enjoyed the dance sequences in the minimal and perhaps underrated movie The Company. I was captivated by this "White Widow" sequence in particular. Performed by Joffrey Ballet's Emily Patterson, Moses Pendleton's ethereal stunner is exquisitely captured in this Robert Altman film.
In the 2008 post about The Company (linked above), I mentioned Invitation to the Dance, a blogathon hosted by Ferdy on Film which encouraged film enthusiasts to discuss dance in film. As you can see this is a continuing conversation and in that spirit, I'd like to invite you to share your picks.
Whatever your method — a post on your blog, a YouTube rant, a podcast, or just your favorites in a list — let us know what you think of those top 60 choices above, what you think was missing from the list, or what you think is the greatest dance film sequence of all time.
Go ahead….
Yep, just scroll down…
That's it. Keep going…
Can't wait to hear your thoughts!!
Kindly follow, like or share:
Nichelle Suzanne is a writer specializing in dance and online content. She is also a dance instructor with over 20 years experience teaching in dance studios, community programs, and colleges. She began Dance Advantage in 2008, equipped with a passion for movement education and an intuitive sense that a blog could bring dancers together. As a Houston-based dance writer, Nichelle covers dance performance for Dance Source Houston, Arts+Culture Texas, and other publications. She is a leader in social media within the dance community and has presented on blogging for dance organizations, including Dance/USA. Nichelle provides web consulting and writing services for dancers, dance schools and studios, and those beyond the dance world. Read Nichelle's posts.