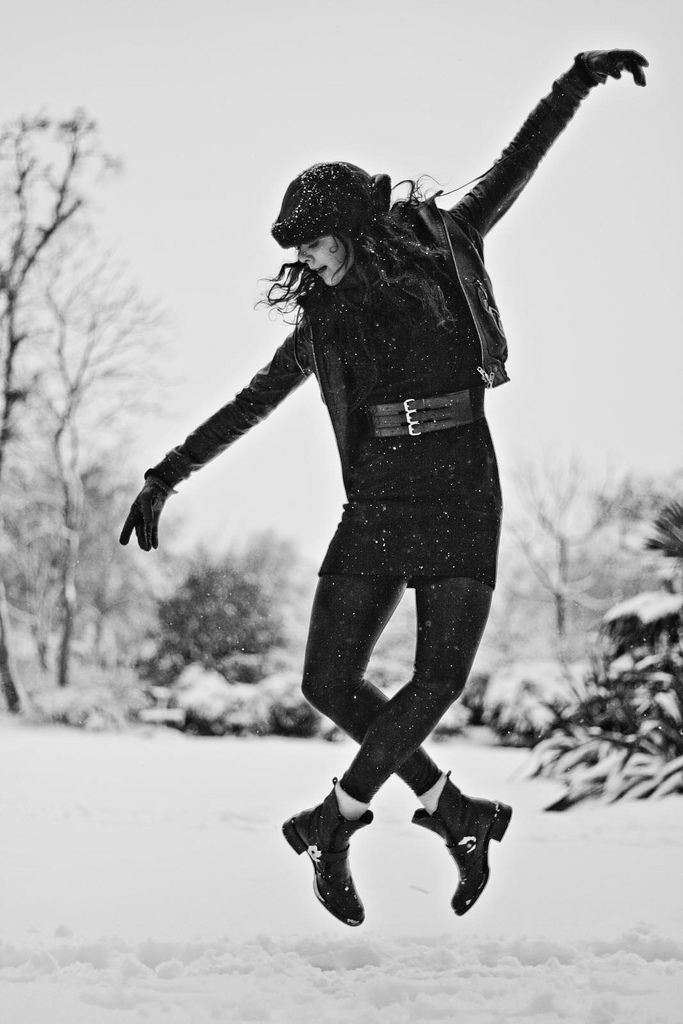 Ben Hopper started photography after ending a 3-5 year stint as an import manager in Israel. He was handling imports of photography equipment and when he quit, he bought a DSLR camera and started photographing for fun. "Very quickly I realized it's something I can do quite easily and naturally," he says, "and decided to try and do it properly." A year later, in October of 2008, Ben moved to London and has been pursuing photography for just over 3 years.
This photo of Anna-Mi Fredriksson (former English National Ballet and solo performer) was taken in Queens Park, London on February 2, 2009. London city was shut down due to the snow which, as you can see, blanketed everything. "Anna-Mi and I lived next to the park," Ben explains, "so the whole thing was a 'let's go to the snowy park to take fun pictures'."
Ben's younger brother is a circus performer based in Madrid and Ben says that he is deeply inspired by him and by his good friend Mayka Finkelstein Amrami who works for The Royal Opera House in London. "She got me familiar with ballet dancers from both British Royal and National ballet companies," says Ben. "I find dancers very interesting to work with. I love the shapes, movement and compositions I can create with their abilities."
About the photographer: Ben Hopper is internationally known for his remarkable captures of scenery, movement and mood. His editorial work involves the creation of conceptual fashion images, portraits of dancers, circus artists, musicians and more. Ben is currently In-House Photographer for The Last Days of Decadence club as well as WHITE MISCHIEF (London, UK).
You can see more of Ben's work at THEREALBenHopper.com or in his Flickr photostream. You can also connect with him via Twitter (@BenHopper) or on Facebook.
Please be aware that some of Ben's fine art photography may not be suitable for younger viewers.