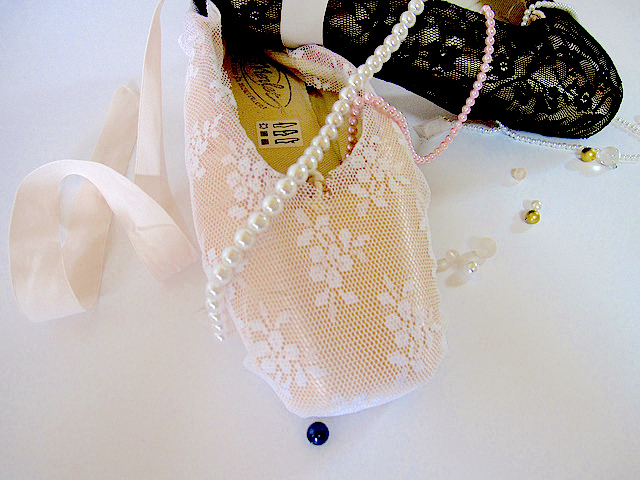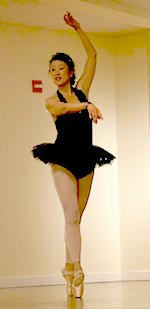 We asked you to submit a poem of love for your pointe shoes and we weren't disappointed! Thank you for your submissions. Our featured poet is Corina Chan.
Corina performs with Kathy Mata Ballet, a volunteer-based dance company. Their mission is to provide free shows at senior citizen facilities in San Francisco for seniors who may not otherwise have opportunities to enjoy dance performances. The motto of our company is "Dance is for Everyone." This idea is true for both audiences and dancers, as Corina did not start her dance training until her mid 30s. In dance, as in all important matters in life, better late than never.
Without further ado, Corina's Ode to the Pointe Shoe:
Ode to the Pointe Shoe
How do I love you?
Let me count the ways.
I love you out of the box, so shiny, pink, and new
I love you with every pique, pirouette, tendu
Second skin of my feet, keeper of my sole
Every step I take, your virtues I extol
The lines you draw, the patterns you trace
At the barre and in the center, you fill a sacred space
Adorned with ribbon like a satin-wrapped prize
Hiding within elegance the pain you disguise
I love you in class, in rehearsal, and on stage
Treasure beyond measure, my spirits you raise
My road to ballet is paved with blood, sweat and tears
You are my companion persistent through the years
Vertical suspension, the summit of my desire
You beneath me, the wings beneath my fire
From toil and struggle, the suffering for your sake
Comes dance so joyous, ever-worthy to create
Do you have dance poetry you'd like to share?
Leave a link or submit it to us. Your poem may be published, too!