Circle time is one of my favorite parts of dance class.
As a dance teacher, it's a time to connect with each one of my students, for sharing and getting to know one another, for learning names, introducing concepts, for dancing and discovering together.
I'd like to do the same with other dance bloggers with a dance circle of our own – a monthly roundup of blog posts.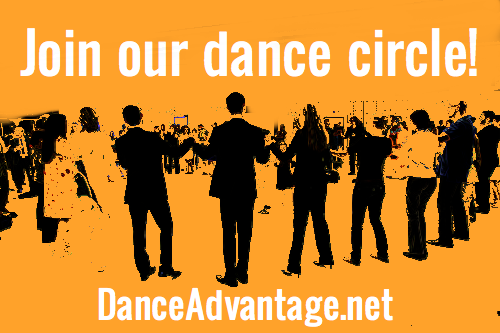 Here's how it works:
Each month will have a general theme. You submit a post that's been published on your website, we'll consider it for inclusion. If you make the cut, your blog and post will be mentioned on this site.
It's a great way to get more eyes on your site.
Keep in mind…
You DO NOT have to write a brand new post if you already have an ideal post on the subject. However, I do ask that the post be less than a year old. (If it's not, you could always polish, update, and republish an older one.)
You DO NOT have to be a dance-only blogger to submit a post if it fits our topic and is appropriate for all ages.
You DO NOT even have to share or link back here if you don't want to. We certainly appreciate the reciprocity, but it's not required.
You DO NOT have to stick to written content. We will accept video blogs (vlogs), podcasts, or other long-form, creative content – as long as it's hosted at your own URL.
All submitted content should be YOUR OWN WORK or hosted on a site YOU own!
The Dance Circle Schedule:
(Push play or select a slide to view upcoming topics by month.)
How To Submit:
Submissions are due by the 15th of the month PRIOR.
For example, posts for August must be submitted by July 15.