I once told a guy about my mission to help girls and women who struggle with weight, body image and body-hatred. Scanning my body up and down, he retorted, "What on earth do you know about body-hatred?" I stared at him blankly, the wheels in my head turning as I tried to think of a socially appropriate response, all the while really thinking to myself, "Too much. Way. Too. Much."
It all started when I was 11 years old. I hadn't even started ballet yet. I didn't actually know what I was doing at the time – I was in the 6th grade after all. But, after a blanket speech made by a teacher to my entire dance class – something to the tune of 'Some of you might want to watch your weight before the Christmas Show', I decided to stop eating.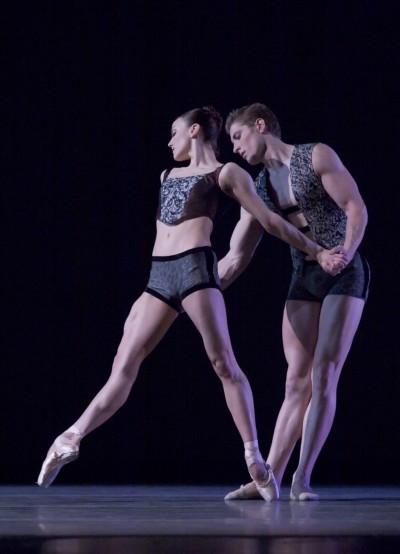 For breakfast, I would have a half-cup of dry "Grapenuts" cereal. Or, if I was feeling wild, a "half-of-a-half of a bagel." The rest of the day's calories consisted of a few pieces of iceberg lettuce and shredded carrots from the salad bar at school for lunch and then I think I did the classic pushing my food around my plate at dinner. I didn't realize how bad things were, in part because I was eating – just not much.
There was a girl in my science class. Her legs seemed the size of my arms, and boy, did I want to look like her. I would grill her about what she ate and how much she weighed, not knowing how annoying and weird I must've sounded. I was so jealous. I starved myself and I got skinny, but never Christie-skinny.
My mom had no idea. I'm pretty sure she just thought I was losing my baby fat – as many girls at that age do. But, then it became more than that. I grew fur on my arms and face. I got acne. She took me to a friend who was a dermatologist and he's the one who said something. Fortunately, I then got the help I needed. "Lainie-the-Counselor" had me start journaling. I have consistently kept a journal since the very first one Lainie bestowed upon me. Journaling never fails to get what's going on inside of my head out onto paper so I can see, feel and think about what is what. I am forever indebted to her for giving me this tremendous gift of self-healing.
After Lainie, I did begin to heal. I learned that what I had been doing to myself had a name – Anorexia Nervosa. I also learned that I was supposed to eat.  In fact, contrary to all the diet-related articles in my "Teen" magazines, eating was actually good for me. So, I did. I don't recall having too much difficulty turning things around this first time around. I was diagnosed. I got help. I started eating. I gained weight and became "normal" around food. No big deal. Then I started ballet.
I feel like my story is unique, because, yes, in many ways, ballet created an environment that only helped to reinstate my anorexic tendencies. But, in the end, when all was said and done, ballet also saved me from my anorexia. No joke.
Ballet was the Turning Point
I started ballet when I was 12, and, after a relocation of my family from a small town in New England, to Washington, D.C., I began attending a "serious" ballet school. It was here that I fell in love with ballet. It was here that I realized one could actually have a career dancing ballet. It was here that I gained the training and support to pursue what ended up to be an amazing and cherished 15-year long career as a professional ballet dancer. And it was here that my eating disorder returned.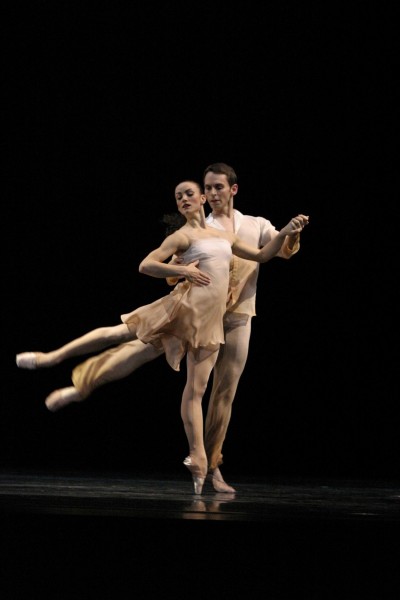 After starting ballet, I ended up reverting back to my anorexic ways off and on and off and on…and off and on. I continued to see a counselor when needed. I continued to fluctuate between starving and binging. I never purged – I couldn't. But, oh how I sometimes wished I could.
It was during one bout of starvation that my ballet teacher pulled me aside and said compassionately, but frankly, "Kathi, NO ONE wants to hire a dancer with an eating disorder."
I was shocked.
First of all, up until this point, I didn't realize that anyone knew I had a true eating disorder. This is one of the biggest indicators of an eating disorder – the person with the disorder thinks they are fooling EVERYONE, and they are in fact only fooling themselves. Everyone else knows.
Second of all, I had been starving myself to be thin in order to BE a professional dancer. So, to then find out that because of all my hard work to be thin I may actually blow my opportunity? Impossible. But, thank goodness, I took her words to heart. I knew I had to figure this out, and figure it out fast.
It was this single interaction that shook me to the core and actually had an impact on my own decision to finally try to heal from this all-consuming disorder.
I wish I could say that my disordered eating ended there, but…nope. Alas, I carried it with me throughout my professional career, oscillating back and forth and back and forth between periods of starvation and periods of rebelling against the starvation. As I look back now, I feel like I hit rock bottom during the first few years I spent dancing with the San Francisco Ballet, and I then teeter-tottered my way out of the abyss. I attribute this to counseling for sure; to my then-boy friend and now-husband who helped me feel good about my body; to my frontal lobes finally connecting; but also, to a ton of work I put into healing myself.
You see, one day, I realized that, I did in fact have a pretty amazing body, and I got so sad, because it was clear to me that I could not appreciate it. And, if I couldn't appreciate my body as it was now, then when would I ever be able to? Never – unless I decided to.  So I did. I decided to love my body. I decided to say nice things about it – to myself and even sometimes to others. I decided to treat it well – to feed it good food; to listen to my hunger and allow myself to satiate it; to exercise as self-care and training and not as a way to work-off "excess" calories. And, in time (a good amount of time), I began to heal.
And, you know what? It was totally possible. It was not easy and it certainly was not "pretty," and I can't even say it was fun. But, boy, was it worth it. I managed to go on to have a successful 15-year long career as a ballet dancer, who became known for her strength, sensuality and beauty.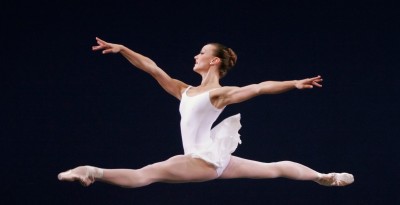 So, Random Guy standing outside the dance studio, what do I know about body-hatred?
I know how all consuming it is. I know how much pain, suffering and misery it can cause. I know how tortuous it can make one's existence in this world. I know how pervasive it is in our culture, and not just the ballet culture. Ballet has an obvious aesthetic ideal that may encourage the attempt to achieve the impossible with one's own body, but this idea of achieving "perfection" with one's body is not isolated to the ballet world. Body-hatred is an idea created by the media…an idea that someone out there in the world has the "perfect" body, and that we must find it for ourselves through this product or that diet, or else we have failed.
I know the truth now. Our bodies are gifts. If you happen to be inclined to use your gift to dance ballet, then know exactly that. You are using your gift to create beauty in the world through this unique style of movement. Treat your gift well, and allow the natural beauty that YOU have to offer transcend the power of the false pretenses required of "perfection."
Kathi Martuza is a former professional ballet dancer who spent 15 years dancing with the San Francisco Ballet as a Corps de ballet dancer and with the Oregon Ballet Theatre as a Principal dancer. Kathi holds a BA in Performing Arts with an emphasis in dance, is a Certified PEAK Pilates instructor, Certified Health Coach, and licensed True Body Project teacher. She is the owner-operator of Empowered Health and Movement, LLC- dedicated to empowering girls and women to feel great IN and ABOUT their bodies through nutrition, movement and self love. Kathi helps her clients with weight loss/management, improving self-esteem and body image, and body conditioning. Kathi believes wholeheartedly in the innate power girls and women possess and she hopes to empower them towards becoming their happiest, healthiest and most-fulfilled selves. Find out more about Kathi and her work at www.empoweredhealthandmovement.com.
Find help and support
The National Eating Disorders Association provides extensive resources throughout the United States. Visit the NEDA website or call the toll-free Information and Referral Helpline, 1-800-931-2237.
International eating disorder resources and information can be found via EatingDisorderHope.com.