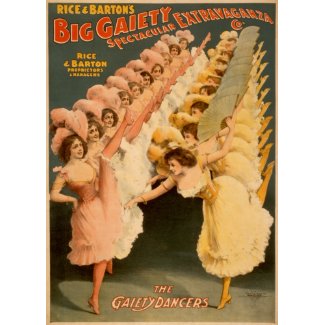 Dance Advantage offers a limited amount of ad space. We have a direct partnership with 4dancers.org. Together, we reach a wide dance audience on the web. Advertising across both sites is an effective way to reach your target demographic.
Please send an e-mail to info (at) 4dancers (dot) org if you are interested in our rates or if you have any questions.
If you have a budget for advertising, we'd love to create a campaign that is right for you and in line with your goals.
Dance Advantage has built a great following since 2008, has a large list of email subscribers, and great Google ranking, and has higher viewership than the majority of dance media outlets online. That's because Dance Advantage provides quality content so that students get the most out of their dance education.
We supplement in-class training, prepare and inform parents, and coach and support teachers and administrators with information, resources, time-savers, tips, and by helping readers connect to the dance community on and offline. Our focus is on concert and commercial dance training at private studios, non-profit programs, and within public education.
Ad space consists of either a premium header banner, or a 125 x 125 pixel banner ad which links to your site and is available across both Dance Advantage and 4dancers.  Ad runs are available per month, or for 3 months at a time. On occasion, we will extend 6 month rates to repeat advertisers. Customized social media packages are also available.
We have many advertisers who have been very satisfied with the exposure they get on Dance Advantage. We'd love to help you get the word out about your product or service. Just drop us a line.
We hold transparency and integrity in the highest regard and believe in creating a triangle of trust between Dance Advantage, the advertiser, and our readers. Therefore, although we do not "endorse" advertisers, we do screen them for compatibility. We reserve the right to decline ad space to anyone who we do not feel fits with our demographic or our mission, which is to serve the dance community.
More About Us
Dance Advantage Founder and Editor, Nichelle Suzanne Strzepek, is a dance professional with years of teaching and performance experience. She covers local dance for publications such as Dance Source, CultureMap, and Arts+Culture Magazine in Houston, Texas. Nichelle also serves as Marketing Committee Chair of the National Dance Week Foundation.
Founded in 2008, Dance Advantage often ranks above some of the dance industry's most well known brands online, including Dance-Teacher.com and DanceStudioLife.com, and is an influential presence on Facebook, Twitter, and other social networks.
Dance Advantage works with organizations as a media sponsor and is able to run a social media campaign in addition to banner ads if requested. These opportunities are evaluated on a case-by-case basis. We have worked with a variety of high-profile companies/events/organizations, including:
More Ways To Publicize
There are other ways to reach Dance Advantage readers and appear on the site.
These include:
Becoming an active participant on the site and via social media with relevant and useful links and comments – we share a lot and like to interact with dance lovers!

Asking that we review your product. (More info here.)
Pitching a story useful to our readers according to our mission.

To read up on these FREE ways to promote and get more ideas CLICK HERE.